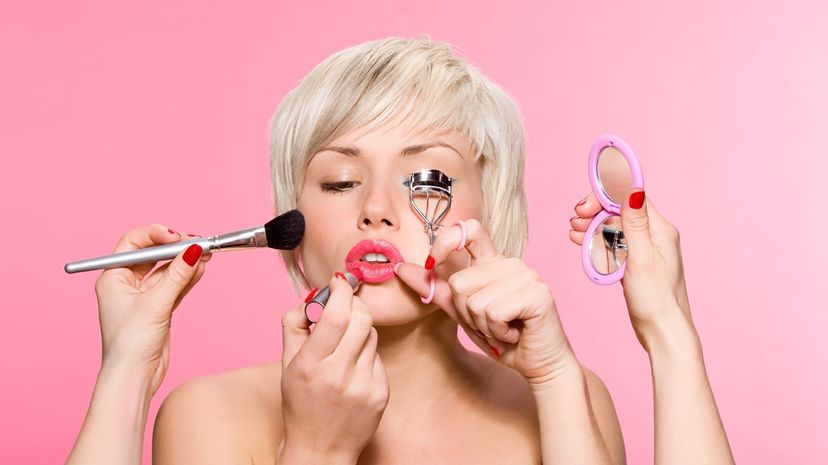 Image: Image Source/Image Source/Getty Images
About This Quiz
Are you addicted to lashes and liner or somebody who lives for the model-on-the-go glow? Do you love vintage looks or is your makeup bag always on the cutting edge? Do you have a thousand lipsticks or do you rarely wear lipstick at all? Everyone's makeup preferences and collections look very different. Some people are true collectors, and others just want what they need to get their face on fast.
After it, your makeup has to suit your skin tone, type, texture, your comfort, and your personal tastes when it comes to colors and finishes. While some people think all red lipsticks are the same, true makeup lovers know that it's all in the undertones.
Based on what makeup you love, can we guess your relationships status? Can we guess from your tastes in brands, products, and colors whether you are single or taken? Maybe your love of makeup, and exactly what you love about it, will reveal to us some hidden truths about your love life! Tell us everything, from your favorite mascaras to which finish of foundation is an absolute must for you to which eye shadow palettes you love most, and we will take a crack at guessing your correct relationship status!