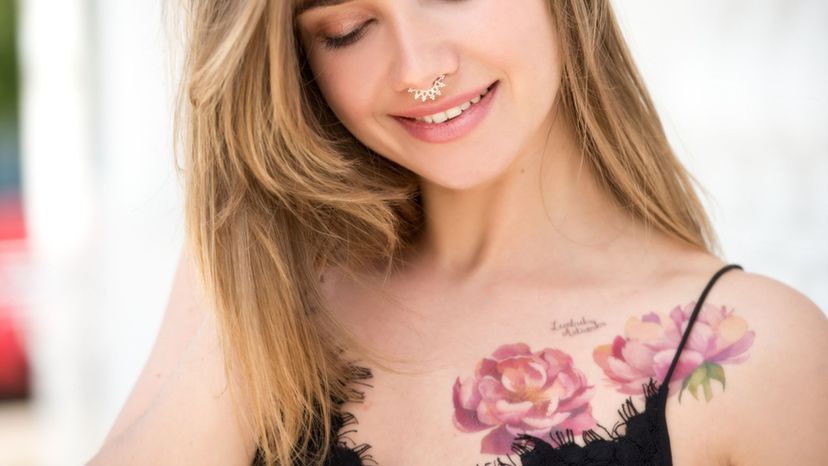 Image: Shutterstock
About This Quiz
Body modification or body alteration is the intentional transformation of the human body to change its appearance. Often done as a rite of passage or for religious reasons, sexual enhancements or aesthetics, body modification is becoming increasingly popular with the younger generation. There are several different types of body modifications, some of which include piercings, tattoos, neck rings and pearling -and plastic surgery, which has its own umbrella of modifications. 
Body piercing is the practice in which a part of the human body is punctured or cut in order to create an opening where either jewelry or implants are inserted and worn. Almost every body part can be pierced, but some of the most popular include the ears, nose, lips and navel. While most people have one to two piercings, there are some who have gone to the extreme and pierced many different body parts. The record for the most piercings is currently held by Elaine Davidson, who had over 4,000 in 2006. 
Would you like to find out what would be the piercing of your dreams? Well, all you have to do is answer a few questions about yourself, the things you like and what your style is, and then we will tell you exactly where that piercing should be!