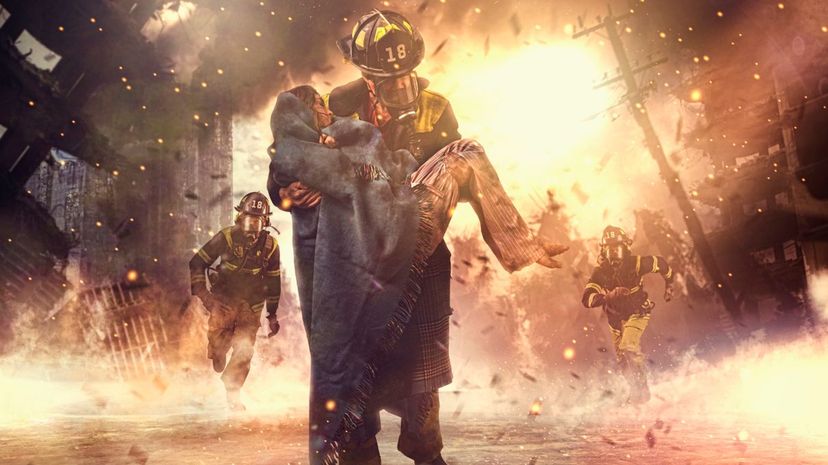 Image: Colin Anderson Productions Pty Ltd/Digital Vision/Getty Images
About This Quiz
Firefighters have quite a tough job to do and have to be prepared, courageous and willing to stop blazes and save anyone involved. It's a lot of pressure and takes a certain type of brave individual to do it. We rely on their professionalism and expertise to help us in our most desperate moments. What would our world be without these incredible heroes?
Firefighters put their lives on the line every day, but there is a lot more to the job than just putting out fires. Do you know what a firefighter has to do at the beginning of every shift? Do you know the positions within a fire station? Can you name the equipment that a firefighter has to use on a daily basis? There's so much to know before getting into the profession! But along the way, firefighters get to make some incredible friends through the colleagues they work so closely with.
Be careful not to sound the fire alarm on this quiz, it's a tough one to beat! So, whether you're an amateur firefighter or a fire chief, you'll have to put your knowledge to the test. Take the quiz to see how much you really know about the firefighting profession!
Colin Anderson Productions Pty Ltd/Digital Vision/Getty Images