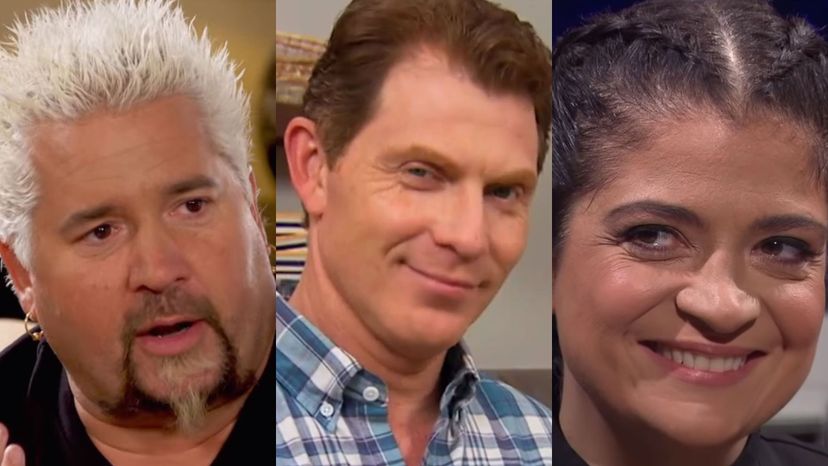 Image: Food Network
About This Quiz
Whether you're a foodie with your own gourmet kitchen or a novice cook who barely knows how to boil water, you're most likely familiar with the Food Network. The cable channel features shows by some of the country's most renowned chefs, such as Bobby Flay, Emeril Lagasse, Alton Brown, Rachael Ray and Giada De Laurentiis, just to name a few.
Which of these Food Network stars would you love to be sharing the kitchen with? That probably depends on your cooking style and philosophy on food. Do you prefer casual meals that don't require much fuss to make? Or do you view cooking as a time-intensive labor of love — something to spend all afternoon preparing for and which, in your opinion, as much attention should be paid to the final presentation on the plate as to its actual taste?
Do you get a kick out of bold and spicy flavors? Or do you have more of a sweet tooth?
Such answers may determine which of the many chefs on the Food Network would be your biggest fan. Who knows? It may even turn out to be your favorite celebrity from the network! You can take this quiz right now to find out. So let's get to it. Or, as the chefs would say: chop chop!