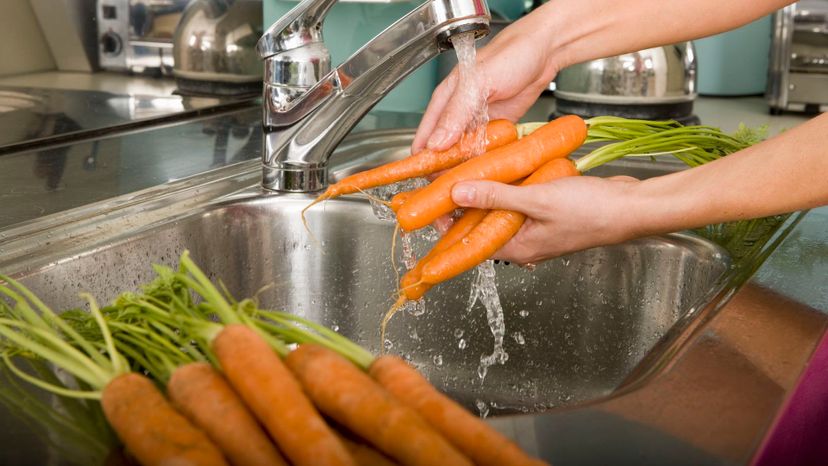 Image: Adam Gault/Digital Vision/Getty Images
About This Quiz
There's a lot more to being safe in the kitchen than keeping your fingers away from sharp knives. In fact, there are many, many steps that everyone must take with food to live life on the safe side. Whether you've cooked in a fast food kitchen or you've only microwaved at home, knowing a few essential food safety rules could save your life. 
From knowing how long food should be left out to understanding how to properly store food, knowing the rules of food safety ensures the health of anyone sharing your food. We've been told to wash our hands before we eat since we were children, but were you told how long you need to scrub to make sure your hands are truly clean? No matter how many of our food safety questions you get right, we are sure you will learn something you never knew before. 
As we broil and bake our way through this Food Safety Quiz, make sure to read each question carefully. Once you feel like you know the correct response, choose it from the options we have given you. By the time you have finished, we will let you know how much of a food safety expert you can call yourself!