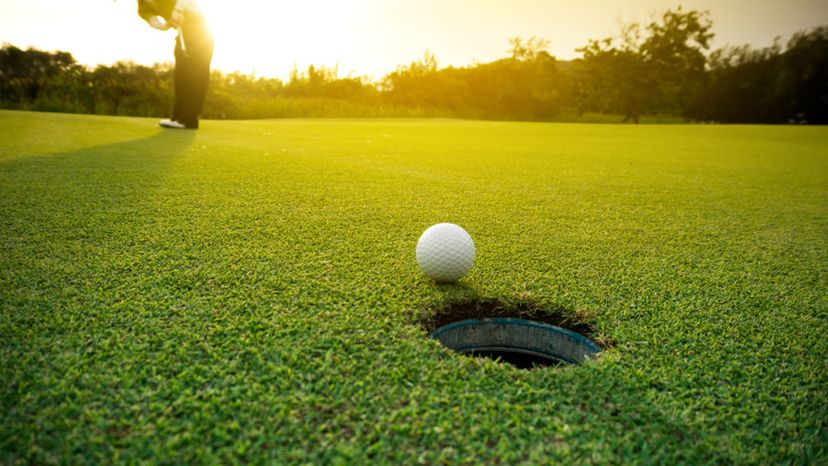 Image: Shutterstock
About This Quiz
Are you a golf aficionado? Are you glued to the television each time there's a tournament? If this sounds like you, then you've found your way to the right quiz. If you think you know everything there is to know about golf lingo, then prove your worth by acing this quiz.

Golf is the sport of champions... wait, that's... basketball? Ok, golf is the sport of kings... wait, that's horse racing. Well then, golf is the sport of the gods... oh no, that's a book. Sigh. 

Regardless of what golf is the sport of, it's a popular sport that was first played in Scotland. As you know, the sport has made its way across the pond here to the states, where millions of viewers watch the highly televised tournaments every year. But whether or not you know that golf is a great walk spoiled, or if you are a player or a viewer, you probably know that there is an entire vocabulary that goes along with the sport.

Do you know what a "grip," "groove," and an "albatross" are? If you answered yes to this question, and you know what each of these golf terms means, then you are ready to take this quiz.
Let's get started.