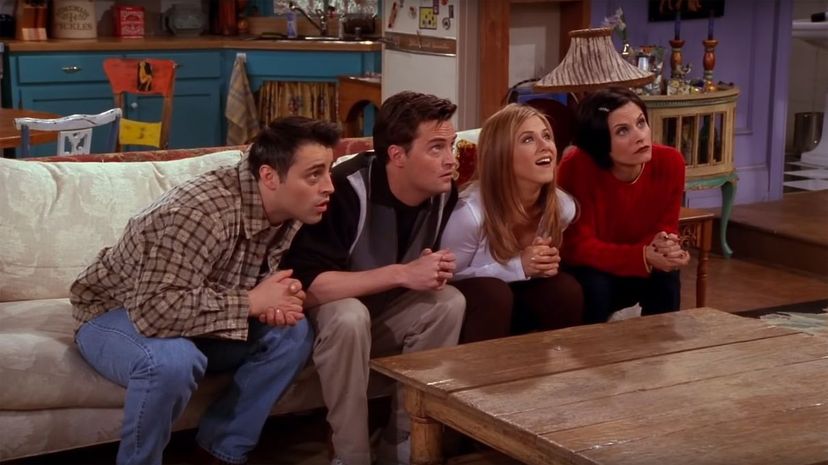 Image: NBC
About This Quiz
"Friends" is one of the most iconic television sitcoms of all time. Even though its early reviews were mixed, it quickly became one of the most popular shows during its time on air from 1994 to 2004. The Warner Bros classic show continues to gain new fans all these years later!
One of the best things about "Friends" was the amazing chemistry between all the cast members both on and off-screen. Starring Jennifer Aniston, Courteney Cox, David Schwimmer, Matt LeBlanc, Matthew Perry, and Lisa Kudrow, these actors have all gone on to have successful careers but are still best known for their roles on "Friends."
Because "Friends" has such a strong following, fans of the show love to boast how much they know about the series, how many times they've rewatched it, recite quotes, and even brag about all the obscure little details they can remember from Central Perk and Monica's Apartment. Well, if you consider yourself to be a huge "Friends" fan, then this is the ultimate Friends trivia quiz for you! Test your knowledge of the show and prove yourself a true fan by seeing if you can remember all these obscure little details from the series!