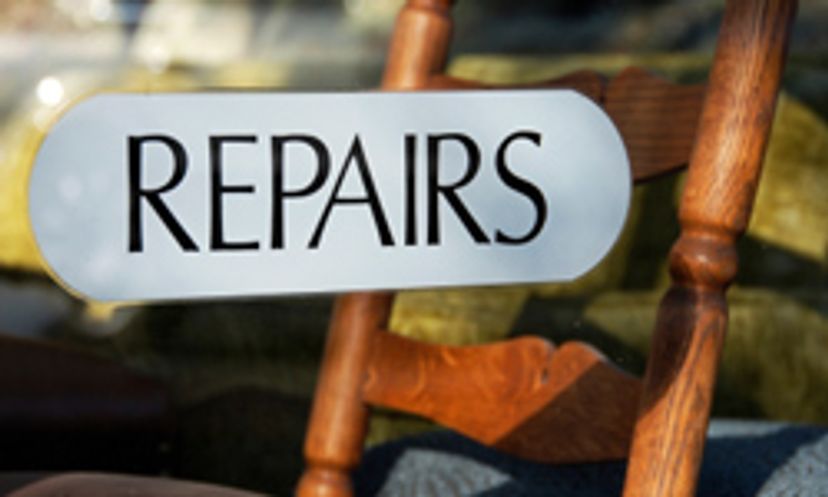 Image: Photo by Phil Augustavo/iStockphoto
About This Quiz
Furniture restoration is not for the faint of heart. This is not refinishing, where you slap on a coat of paint and call it a day. Take our quiz and find out if you have what it takes to restore grandma's dresser to its former glory.
You just found a beat-up old dresser in your grandmother's basement. What's an easy first step in determining if it's an antique -- or just in bad shape?
check if it's held together by screws or nails
feel around underneath for sharp edges
One way to get a general idea of the dresser's age is to check under it -- if the edges are sharp, it's probably not an antique.
How old does a piece of furniture have to be to qualify as an antique?
It has to be 100 years old. So if you find that your dresser was made in 1935, you have a few more years to wait before you have a bona fide antique on your hands.
What should you do if you find out that the dresser is an antique?
sell it (and give the proceeds to grandma, of course)
start restoring it immediately
If you discover that the piece is valuable, insure it as soon as you can. Then you might want to find a professional restorer.
If you decide to restore the dresser yourself, what's the first step in the process?
The first thing you need to do is thoroughly clean it. A soft toothbrush and a sharpened wooden dowel are handy tools for this step.
If the dresser is, in fact, a valuable antique, what's one thing you probably shouldn't do to it?
There are obviously many, many things you shouldn't do to a valuable antique (like restore it yourself), but painting is one you might not think about. Painting instead of staining will take away most of an antique's value.
After you clean the dresser and strip off any unwanted finish, you'll want to sand it. What type of sandpaper should you start with?
You should start off with heavy-grit sandpaper, then move to finer grit.
What's a main difference between organic and inorganic sandpaper?
Organic sandpaper wears down more quickly.
Organic sandpaper -- like flint paper and garnet paper -- tends to wear down faster than synthetic versions.
Inorganic sandpaper wears down more quickly.
Inorganic sandpaper can scratch very delicate woods.
What's tack cloth?
a sheet you put under the furniture while you're working
a cloth you wipe the piece with before applying finish
a cloth for removing old paint and varnish
A tack cloth is a small piece of material soaked in just enough turpentine and varnish to make it tacky to the touch. They're essential for cleaning surfaces before you apply finish.
What is water putty?
a type of wood filler that can be washed away with water
a type of putty that's very flexible, even when dry
a powder that turns to putty when mixed with water
Water putty is sold as a powder. After being mixed with water, it becomes rock-hard when it's dry.
Why are mineral spirits a good thing to keep handy for furniture restoration?
You can use mineral spirits to clean your piece, and it can also thin some finishes.
for removing coats of varnish
for polishing the finished piece
Photo by Phil Augustavo/iStockphoto