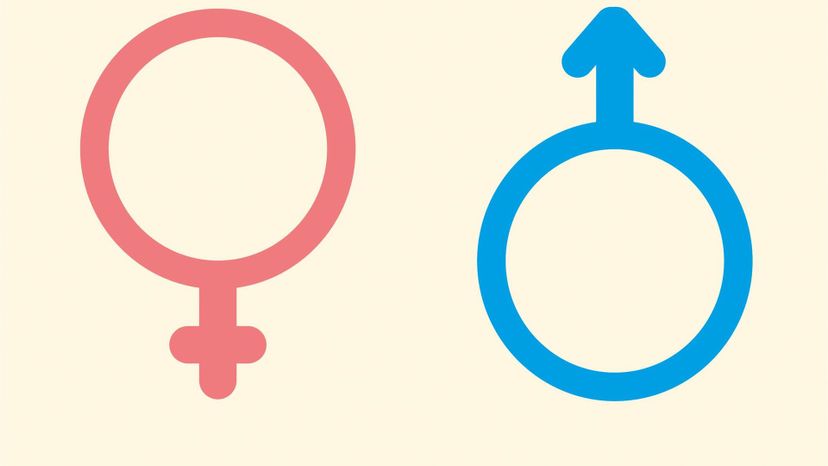 Image: cako74/DigitalVision Vectors/Getty Images
About This Quiz
One of the strange quirks of human history is that our ideas about how men and women should be change with time. Stereotypes currently suggest that men are aloof, independent, emotionally stunted, good at systems and science, and physically strong. Meanwhile, women are nurturing, meek, submissive and not as ambitious, attaching love and sex inextricably.
Of course, this is a relic of the Victorian era, and it's not how we used to think about men and women. In Elizabethan times, it was considered perfectly normal for men to cry and weep; indeed, men were thought to have far more capacity for emotion than women, as we see in Shakespeare. Meanwhile women were seen as the horny ones; the original joke of the Greek play "Lysistrata," in which women withhold sex to get men to behave, was that abstaining was a worse imposition on women than on men (the irony being that whatever the culture believed, the solution was still to shut women away). These days, we see that men actually love being around their kids more, and women - given the option - suddenly turn out to be just as ambitious. The magic is that even when men and women want the same things, they can still want them in different ways. What we see as "natural" has changed, and so have our ideas about nurture.

We're all individuals, heavily influenced by their surroundings as well as by whatever our nature is. Everyone is a blend of both. This means our decisions come from not just what we want naturally, but also what we've learned to want, and what we think people expect us to want. Thus, tell us yours, and we'll figure out whether you're male or female - and perhaps what those labels mean to you!