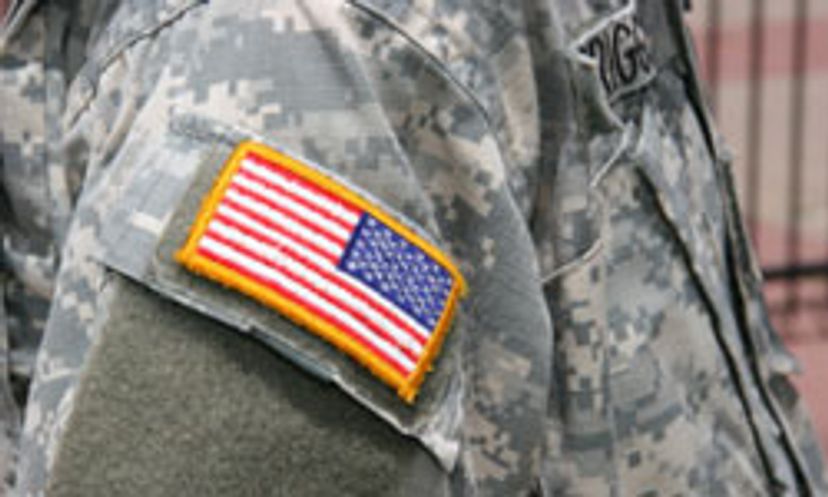 Image: iStockphoto/Thinkstock
There are more than 150 different types of jobs in the U.S. Army.
Employment Web sites show around 150 different types of jobs available in the Army, and more than 120 different types of jobs in the Army Reserve.
Students must wait until they graduate to begin a career in the Army.
There's no need to wait -- there are a variety of internships available to students for summer or school-year employment.
With the right skills and terms of employment, you may be eligible for a signing bonus.
It all depends on your experience and future prospects. Some applicants may be eligible for as much as $40,000 just for enlisting.
You can get paid to play music in the Army.
The Army Band Program is open to talented musicians who are qualified to enlist in the Army and can pass an audition.
Anyone is eligible to join the Army, regardless of what they've done in the past.
Actually, one of the qualifications of joining the Army is that a candidate must be of good moral standing. Recruiters will look at your past records to determine if you're a good candidate.
Reserve Officers' Training Corps (ROTC) scholarships are based on financial need.
Actually, these scholarships are solely based on merit and grades, not financial need.
The Armed Services Vocational Aptitude Battery (ASVAB) is only used to determine where you best fit in the Army.
Part of the test does match you with types of jobs, but it's also important to get a good score. Scoring low on the Armed Forces Qualification Test (AFQT) portion will prevent you from enlisting.
You must be available for full-time employment in order to serve in the Army.
If you're looking for a second job, the Army Reserve allows you to keep your full-time job and serve the Army part time.
Talking to a recruiter is a good first step when considering a job with the Army.
Recruiters are often among some of the most experienced Army personnel, and you can usually find them at local job fairs.
You need to find a recruitment center in order to talk to a recruiter.
You need look no further than your desktop to find a recruiter to talk to -- they're now available to chat online.
iStockphoto/Thinkstock