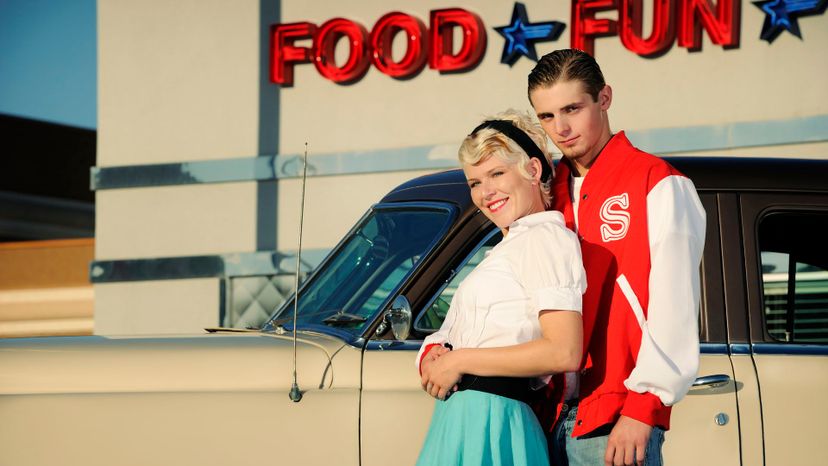 Image: LifeJourneys/E+/Getty Images
About This Quiz
Being a cool cat is perhaps the most envied state of being in high school, but none more so than in the 1950s. The 1950s were the beginning of the model of post-war American life, in a meaningful way. The social hierarchy solidified under the shadow of the looming threat of nuclear war with The Soviet Union. With the spread of television and the solidification of the cultural significance of radio, slang spread from coast to coast, so threatening someone with a knuckle sandwich, calling something a big tickle, or saying something razzed your berries were all word from the bird.
Out of this age, certain archetypes were formed. When we think of "types" of high-schoolers, we imagine the bookworms who spend all their time in the library, playing chess and studying. We think of the football player and his cheerleader girlfriend. We think of the beatniks in the band that plays at the local open mic, and the weird introvert who spends all his time writing because he believes he's the next Jack Kerouac.
If you were transported back in time to the 1950s, placed in a high school and expected to fit in somewhere, how would you end up? Take the quiz to find out!