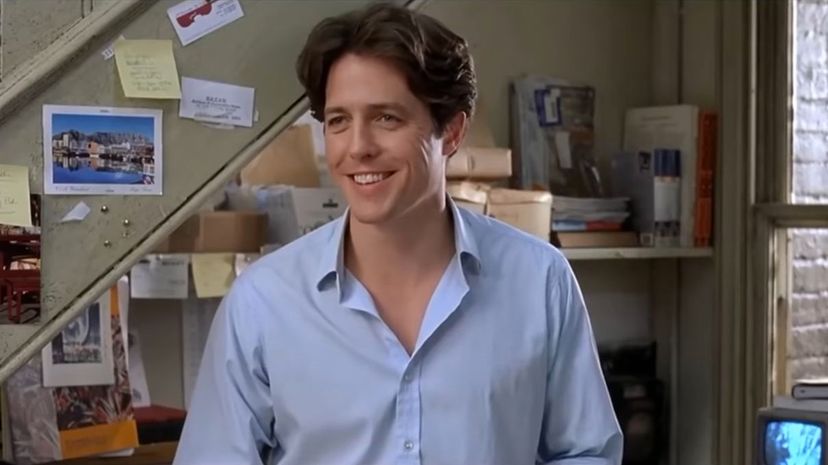 Image: Polygram Filmed Entertainment, Working Title Films, Bookshop Productions
About This Quiz
There was a time when romantic comedies were relegated to the "frilly and fluffy" bin of Hollywood's unofficial movie classifications. The term "chick flick" even came out and wrapped around this sub-category, which later became controversial a tag. Do you recall that one?
These days, romantic comedies are shortened to "rom-com," and it's more apt a term than "chick flick." The latter gives a negative gendered description of the sub-genre as it suggests shallow romantic storylines aimed at a female demographic. But rom-coms are for everyone, especially since they often portray hetero-normative relationships. 
Sometimes, it's not only a man and a woman they're showing in a rom-com flick. Love triangles are one of the most popular themes. Thus, there are stories where one girl is the object of desire of not just one, but two boys. In some instances, there are more than two guys competing to get the attention of one woman. There are films that reverse this situation, too, since we also see films focused on one guy being the center of attention of many women. So yeah, guys are in it, too. It should be a no-brainer, then, to consider them as part of this sub-genre's audience.
But can you guess which guy is which girl's partner, or vice versa? Open up this quiz and find out!
Polygram Filmed Entertainment, Working Title Films, Bookshop Productions