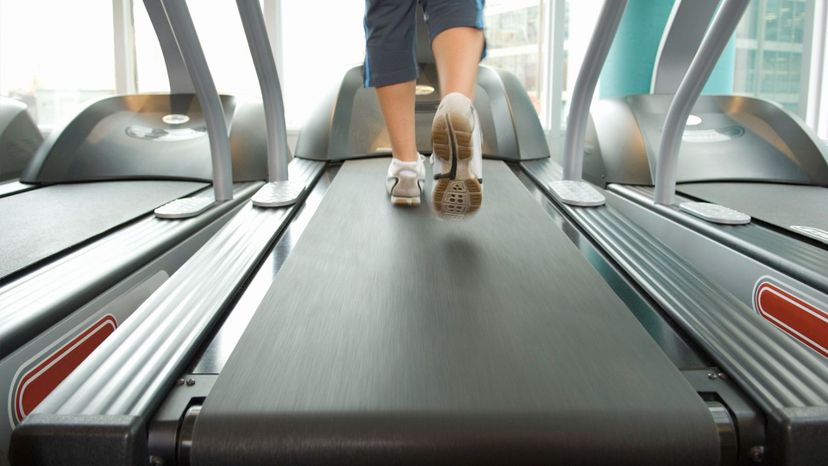 Image: refer to hsw
About This Quiz
If Emily Post was alive today (and had she turned out to be a gym rat) it's a safe bet that she'd be shaking her head in frustration at some of the less etiquette-minded people who frequent the average work-out facility. There are many old-timey manuals out there dictating old-fashioned etiquette rules, like table manners, how to make introductions and such, but as gyms are a more modern-day invention fitness fans have often been left to figure things out as they go. Some of us succeed. Others fail spectacularly.
Etiquette in general is just about having manners and being considerate of the people around you. One common thing that drives regular gym-goers nuts is when someone is perfectly capable of loading the weights onto the bar, but then fails to re-rack them. Breaking this cardinal rule of the gym is likely to earn you anything from a side-eye to a verbal cut-down and beyond. Gym fights happen all the time, not so surprising since there's so much bad behavior and testosterone a-flowing!
Also, be considerate and take steps to protect yourself and others from unwanted germs by following your gym's clean-up protocol. Nasty bugs like norovirus and MRSA run rampant in gyms and can survive on equipment and in locker rooms for impressively gross lengths of time. So, even though it seems like a pain, do your part! And for the love of everything holy, do NOT go to the gym if you're sick!
The gym is a place for newbies and vein-popping enthusiasts alike. Take this quiz so you can learn — or brush up — on the unspoken rules of the gym.