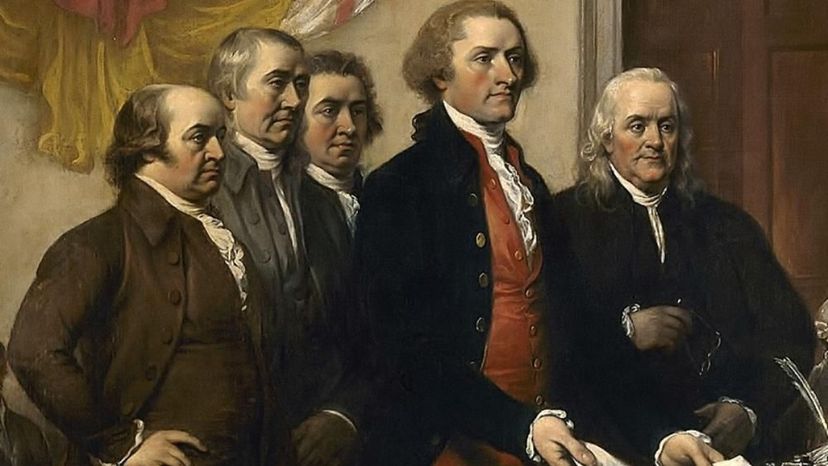 Image: John Trumbullt via Wiki Commons
About This Quiz
By the late 1700s, English colonists of the New World were tiring of Britain's policies. For decades, they'd suffered under heavy taxation and watched their wealth shipped back across the Atlantic. And more than anything, they wanted local government that represented their people and their struggle – but King George III had no intentions of loosening his grip willingly. Instead, the colonists, the Patriots, would have to take freedom through bloodshed. What do you really know about the heroes of the American Revolutionary War?

Everyone knows about George Washington, the commander of the Continental Army and the nation's first president. But do you really understand what the man's battlefield performance was like? Do you know how he leveraged his strengths against the enemy's weaknesses?

The Founding Fathers included other major Revolutionary figures, too. That includes Benjamin Franklin and James Madison, just to name a few. They created the Declaration of Independence, formed the army, built alliances and ultimately defeated the British.

Are you fit for the cause or would you rather remain under the thumb of the empire forever? Take this heroes of the Revolution quiz now!


John Trumbullt via Wiki Commons