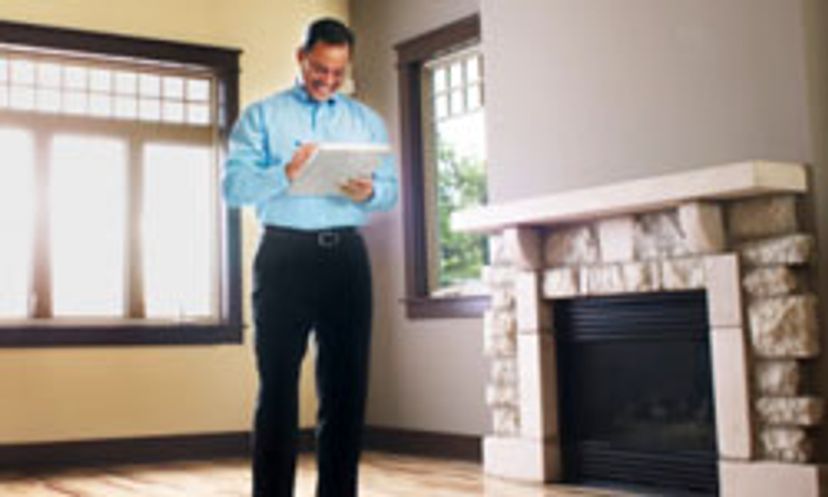 Image: Jupiterimages/Brand X Pictures/Thinkstock
About This Quiz
If you've ever bought or sold a home, chances are you've gone through the home inspection process. But was the service and report you received up to par? Test how well you really know this process by taking this quiz.
What is a home inspection?
a thorough assessment of every aspect of a home, inside and out
a standard test determining a home's value
a visual exam of a home's overall condition
A home inspection is a visual assessment of the structure's general condition. It is by no means an examination of every aspect of a residence. Don't expect a home inspection to assess the home's value.
Can a home fail an inspection?
It's impossible for a home to fail an inspection, just like it's impossible for you to fail an annual physical. The inspection is simply a way to receive professional feedback on problems.
Who should you consult to perform a home inspection?
an experienced real estate agent
a certified home inspector
A certified home inspector is your best bet. Inspectors know construction, while homeowners and real estate agents don't have the same caliber of training or knowledge in this area. Consult the experts!
What's a good way to vet a home inspector?
consult your real estate attorney
ask for recommendations from friends and business associates
Make sure you hire the right person for the job! Ask your network of personal and professional contacts who understand real estate for recommendations, and ask them to share their experience working with someone you're considering hiring.
Out of these three factors, what's the most important thing to consider when choosing a home inspector?
compliance with state regulations
professional affiliations
Do your due diligence and look into an inspector's qualifications. Start with whether he or she meets your state's qualifications, which always trumps experience and professional affiliations.
Which of these things is NOT typically covered in a standard home inspection?
A standard home inspection report generally covers a number of things, such as all structural elements and systems like heating and cooling, electrical and interior plumbing. Inspectors often charge more to check for things like mold or diseases.
What will a home inspector do for you?
recommend whether to buy a house
provide you with information
verify local code compliance
An inspector's sole role is to provide you with information so you can make informed decisions. He or she will not tell you if you should buy or sell your home.
If an inspection report reveals problems with a home, what should you do?
decide whether you have the time and money to fix the problems
Just because a home has problems doesn't mean you shouldn't buy it; after all, no structure is perfect. Decide by factoring in whether you can afford the time and money necessary to make the repairs.
All of these are reputable professional organizations EXCEPT which one?
The American Society of Home Inspectors
The National Association of Home Inspectors
The American Society of Certified Home Inspectors
A number of reputable professional organizations sound the same. The American Society of Certified Home Inspectors does not exist, but it sounds a lot like the reputable National Association of Certified Home Inspectors.
What will a home inspection report identify?
condition of accessible areas throughout the home
An inspector will not survey inaccessible areas around a home or do any sort of invasive testing. The report is strictly about the condition of the house, not its value or whether it would be a good investment.
Jupiterimages/Brand X Pictures/Thinkstock