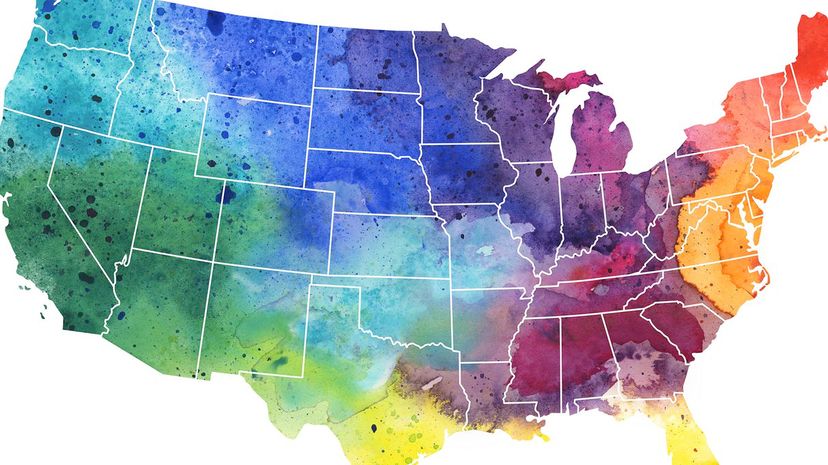 Image: Andrea_Hill / DigitalVision Vectors / Getty Images
About This Quiz
Place names often have some of the most interesting origin stories. You can look at something like "New York" and say that, sure, it was named that because there was once an old York and then they made this new one. But what does "York" even mean? What does Illinois mean and what language does it originally come from? Has Alaska always been Alaska, or did it start as something else?  Each state's name has a story behind it that so few of us ever bother to explore. 
When you do start looking into it, there's so much to wonder. What is a California? Is it an English word? Is it someone's name? When did it enter the lexicon?  Was Kentucky named for a guy named Ken? Who was the first person to ever utter the name "Texas"?
If you have any interest in the history of words or the history of America, it's worth checking out these stories of how the states got their names. If nothing else, it will give you a leg up in a game of Trivial Pursuit one day. And if you already do know some state histories, now's the time to take the quiz and show off what you know.
Andrea_Hill / DigitalVision Vectors / Getty Images