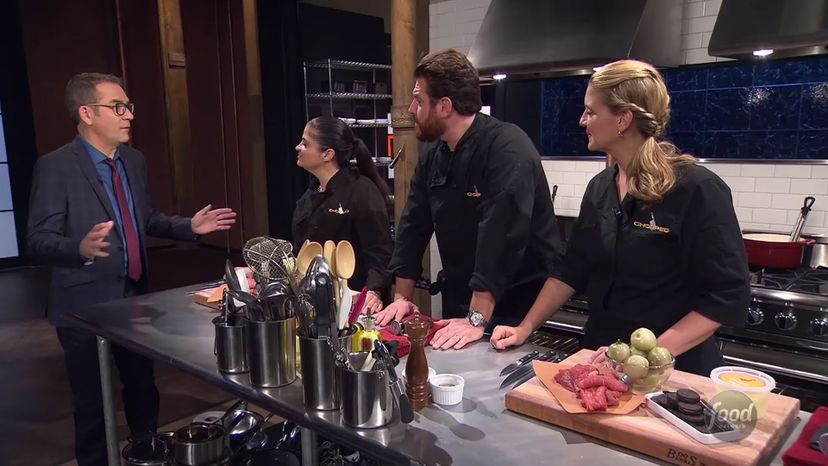 Image: Food Network
About This Quiz
"Chopped" is an American reality cooking type reality game show in which contestants compete for a prize of $10,000 and the title of Chopped Champion. Every episode, four chefs compete in a series of three rounds of cooking - appetizer, entree, and dessert - where they are given a basket of ingredients that they must use in their dishes. At the end of every round and after the food is judged, a contest is chopped (sent home).
The show first premiered in 2009 and has since aired over 450 episodes. The show has been so successful that there have been special episodes where celebrities have competed for charities and other special causes.
Hosted by Ted Allen, the show is judged by a group of chefs who are considered giants in the culinary industry, all of whom own successful restaurants or are stars of their own shows. Some of these people include Alex Guarnaschelli, Geoffrey Zakarian, Scott Conant, Aarón Sanchez, and Amanda Freitag.
Have you ever thought about competing on the show? Well, if you have, then you must have thought about how far you would make it. Will you win the entire thing or will you only make it past the appetizer round? If you would like to find out before applying, then you should definitely take this quiz!