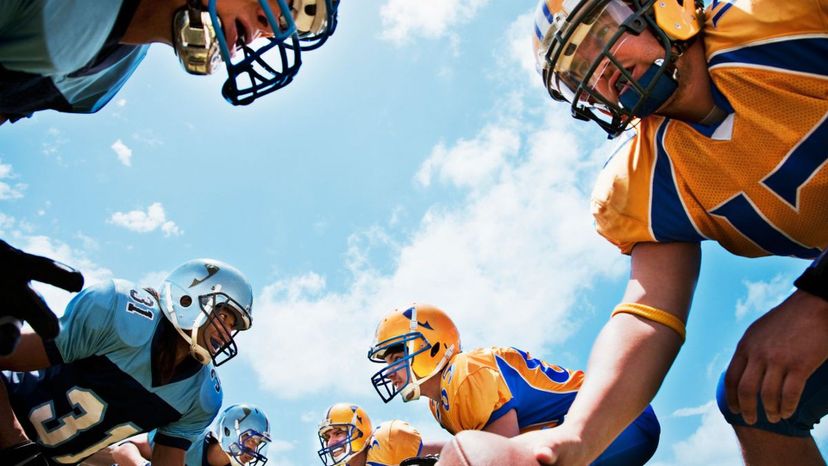 Image: Tom Merton/OJO Images/Getty Images
About This Quiz
It's Sunday morning, and you are watching your favorite sports news show when the commentators start throwing around words that seem a little foreign to you. You are an expert on the NFL, you think to yourself. You should know these words. But, how good is your NFL vocabulary really? Why not take this quiz and find out?
Penalties, play calls, positions on the field; the NFL is filled with a variety of words that define the game for everyone involved. Without the appropriate background in football, these words can get a little confusing, especially if you are new to the game. Even for those who have been around football for a while, NFL vocabulary can seem a little odd. Once you get the words down, though, everything happening on the field makes sense. It all comes together like a perfectly built house where the words are the frame and the house is the overall game. 
Do you already have a full understanding of everything in the NFL? Can you define all of these vocabulary words and even more if you had to? Here's your chance to find out. If you are up for the challenge, get started and show everyone how strong your NFL vocabulary is!