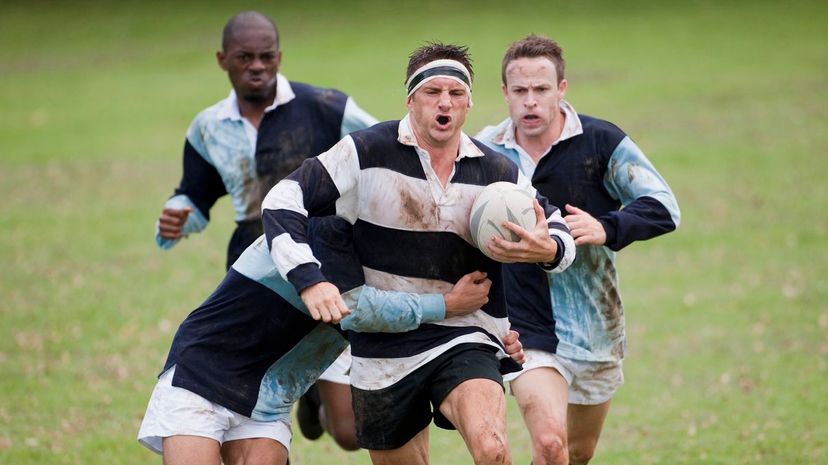 Image: isitsharp / E+ / Getty Images
About This Quiz
The game of rugby, as we know and love it today, was invented at the English boarding school of the same name. A student named William Webb Ellis ran with the ball in his arms, forever transforming the way the game of football was played.
Rugby actually goes back much further than this, however. The Romans had a similar ball game that allowed handling and carrying the ball, and football was played throughout British history. Indeed, football was even banned during the Tudor period because it was so popular that people were getting hurt and thus reducing the number of laborers available! There weren't many rules to these earlier versions of football, which meant that it was different depending on where you played.

Back to Rugby school, and a game on the school's famous field, "the Close." The rules were pretty established by 1841, and Rugby boys took the game with them to university and thence the military. An international match took place in 1872. It is now popular all over the world, especially in former British colonies such as South Africa, New Zealand and Australia, as well as in Britain's neighbors in Europe.
Do you know the right jargon to sound like a proper player? Let's find out!
isitsharp / E+ / Getty Images