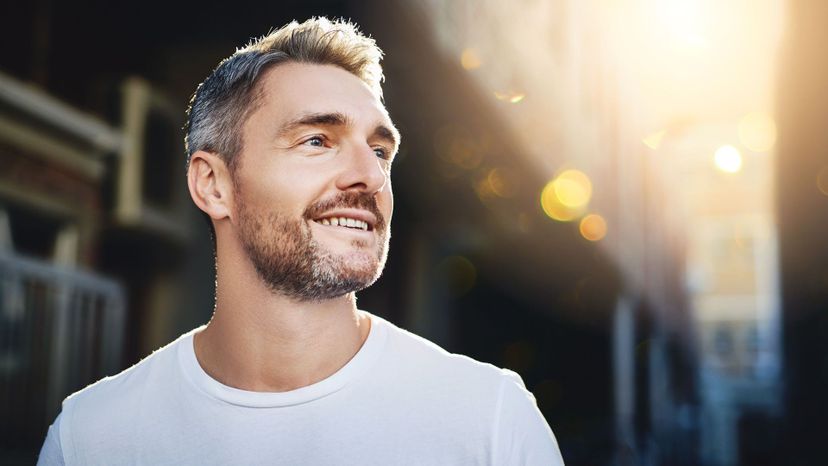 Image: Delmaine Donson/E+/Getty Images
About This Quiz
Beautiful men, as the sitcom "30 Rock" shows us, are put in a bubble where people assume they are smart, have good motives, and are good at things, even when they're not. True beauty is found within, it's true - but society does truly enjoy rewarding the kind of beauty that is found on the outside.
Fortunately, beauty is a very subjective standard that adjusts with time. Men are expected to be more or less bulky and brawny; more or less hirsute or hairless; a little finer-featured or more strongly-featured. It's a matter of cultural preference what's in style, and it's also a matter of personal taste. Some people prefer tattoos; others hate them. Some people adore a tall and lanky man while others love a stocky and short one. Some people adore a good head of hair and others think baldness is super sexy. That means that no matter what kind of man you are, there's a woman or a man out there who thinks you are beautiful - and you can work with that!
Handsomeness, of course, is a particular kind of beauty that usually stays in style, and that people can agree is pretty even if they aren't personally into it. It's characterized by a set of criteria that not all men can meet, but that any man who does meet will benefit from almost irrespective of the culture. That's the kind of beauty we're here to look into - so if you don't have it, no biggie, because you probably have one of the other kinds. If you do, though, it's time to make that official!