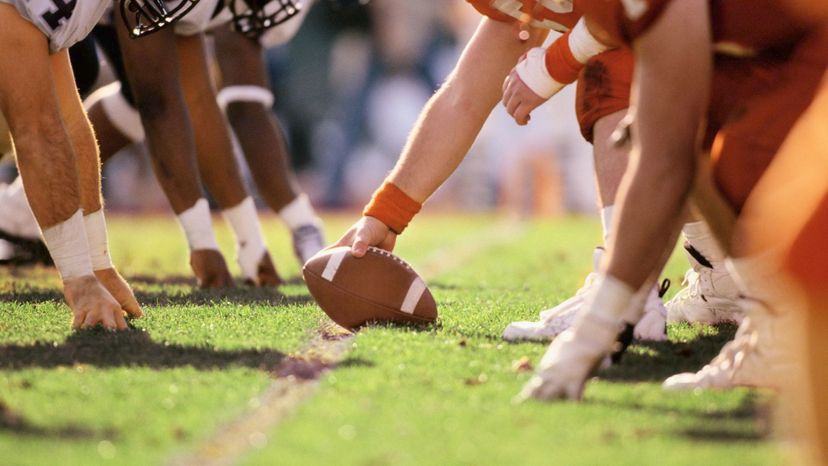 Image: David Madison/DigitalVision/Getty Images
About This Quiz
The fall season has swept in, and you know it's time to get out the grill, grab a few drinks, and watch some football on the weekends. Are you prepared for the new season? Are you ready to talk trash to opposing fan bases? You'd better make sure you know your football before you start with the fiery comments, so here's a quiz where you can test that football knowledge!
Football is undoubtedly one of the most popular sports in the United States. Thousands of people play it each year, and even more than that watch the games every week. If a fan tried hard enough, they could watch a football game every day of the week during the fall, and it wouldn't be time wasted. Football is a chess match after all, and it provides plenty of entertainment for viewers. 
If you're a fan of the sport, get back in the football mood with this quiz. This quiz is filled with some of the hardest questions in the game, so you'll really have to dig deep to find the answers to many of these questions. For the most loyal football fans, though, it shouldn't be too hard. 
When you're ready, see if you can get a winning score on this football quiz! 
David Madison/DigitalVision/Getty Images