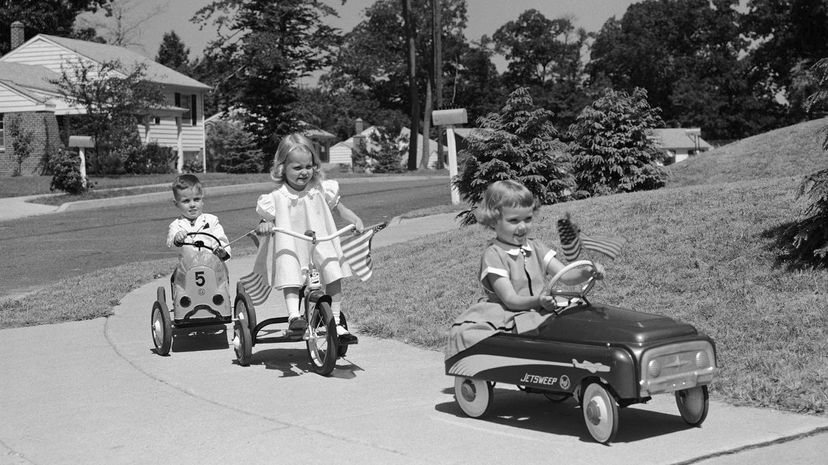 Image: H. Armstrong Roberts / Retrofile RF / Getty Images
About This Quiz
No matter what generation you belong to, there is no arguing that the baby boomers are a breed of their own. While we can look back on this era as a simpler time, those who grew up in these decades experienced major economic growth, social booms and the total upheaval of life as they knew it. This era is packed full of rich history and is a reminder of how far America has come. We can learn a lot from what the baby boomers accomplished over those years, but we can also take away the fact that we still have a lot of growing to do.
We want to know if you remember the technology and games of back then and if certain music lyrics or actors spark a little nostalgia for you. If you're younger, let's see if you can flex your history muscles and drop some knowledge on the Vietnam and Cold Wars. So much happened during this time, we honestly could have compiled a much longer quiz to fit it all in!
So, whether you lived through the booming years or you want to test your knowledge of the good ol' days, let's see how much you know about the baby boomers.
H. Armstrong Roberts / Retrofile RF / Getty Images