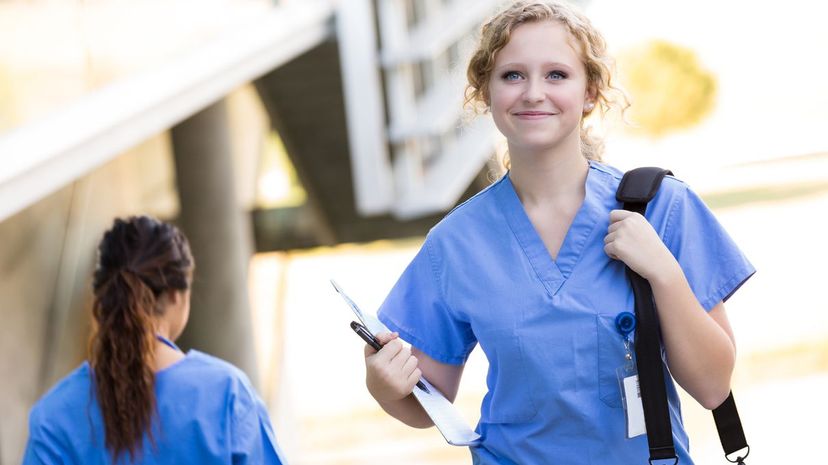 Image: SDI Productions / E+ / Getty Images
About This Quiz
Although doctors take the lead when it comes to performing surgeries and making diagnoses, nurses are absolutely essential to patient care and the proper functioning of hospitals and clinics. 
Various types of nurses are involved in every branch of medicine imaginable. There are pediatric nurses, geriatric nurses and oncology nurses. Some nurses travel from home to home, providing care and other nurses travel the world, offering their services in far-flung locations. Nurses perform life-saving procedures in emergency rooms and operating rooms. Some receive specific training to work with radiology, dialysis or mental health patients. Different types of nursing require different levels of education.
All nurses must have extensive knowledge of different diseases, disorders and medical conditions. They must be able to recognize signs and symptoms of these conditions, and they must be able to perform various tests, procedures and injections accurately, or else a patient's life might be endangered. Every job can get stressful at times, but nursing is particularly fast-paced, and there's a lot at stake when mistakes are made.
Between all the medical tools, procedures, disease names, body parts and organic processes, medical jargon can sound like a language unto itself and one wrought with dense scientific terminology. How well can you understand it? Scroll down and see. You might want to check your vital signs first ...
SDI Productions / E+ / Getty Images