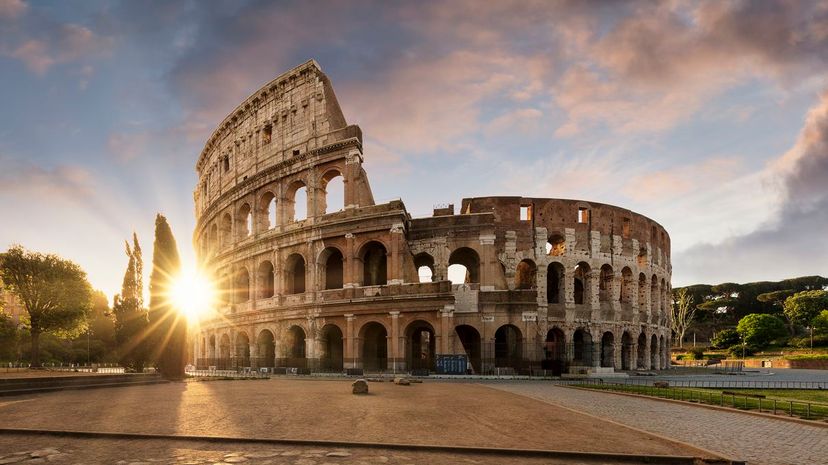 Image: Harald Nachtmann / Moment / Getty Images
About This Quiz
Although Ancient Rome was significantly more advanced than any civilization that came before it, living during this period was no walk in the park. The people of this epoch contributed substantially to the modern language, law, politics and warfare, but also cheered on human bloodsport in gladiatorial combat, sacrificed animals to the gods and engaged in the ruthless enslavement of people. Unless you were fortunate enough to be a part of society's most upper-crust, you probably struggled simply to consume the food you needed to survive — which was likely mostly porridge, bread and beans. The poor also faced harsh living conditions in shanty apartments, with landlords liable to evict them at any moment. As a result, many ended up on the streets. 
Of course, living in the most squalid areas might even be preferable to being murdered for sport in the Colosseum or fanning and feeding wealthy members of the ruling class as they sprawled on lavish furniture. Enslaved people suffered deeply during this time, and they were not at all few and far in between — during difficult times, families often sold their own children into slavery. 
So, do you think you could survive in this brutal era under the reign of the likes of Julius Caesar and Claudius? Whether you end up in the military, in the Senate or the gladiator ring, how will you fare? Well, let the games begin — the following quiz will tell you just what you need to know. Benediximus!