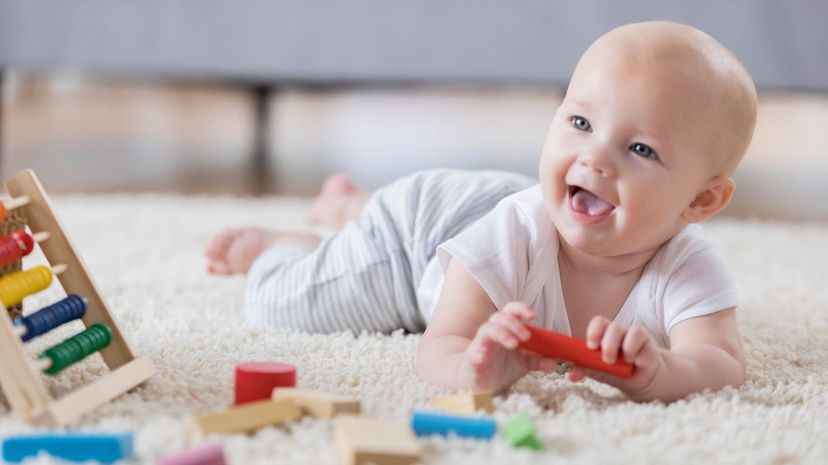 Image: SDI Productions/E+/Getty Images
About This Quiz
On average, you can expect to spend $6,000 readying your life and your space for a new baby. From onesies to cribs, there's an endless list of things babies need. It may have been a while since you've had (or been) a baby, but there's no doubt that you know more baby brands than you realize. You've heard many of their slogans your whole life!
As you go through this quiz, you'll be asked to identify the brands of the most popular baby items on the market. Some of them have been around since 1815! Others have been making their mark for a shorter time, but there's a good chance that you know about them, too. Dial back your memory banks to making your baby shower registry and see how many you remember without having to ask Dr. Google for advice. 
Whether it's a little red wagon or something to make parenting less smelly, baby brands have wormed their way into your ever-developing brain. You'll have to be a "big kid now" to get them all right, but you'll "live, learn and then get" your score. How many will you remember? Put your knowledge to the test and find out!
SDI Productions/E+/Getty Images