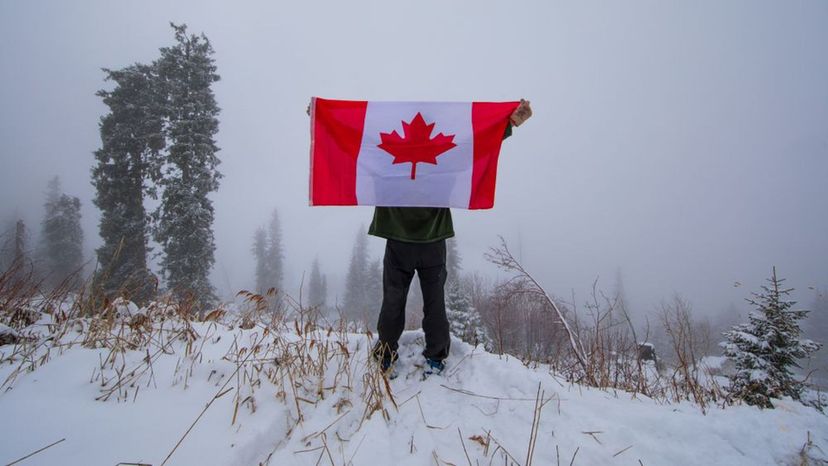 Image: shutterstock
About This Quiz
Are you ready to prove that you're a true Canuck? Every country (and every region of every country, for that matter) has its own local slang. Canada is no different!
While most Americans are familiar with the occasional "eh" at the end of a sentence, there's so much more color to the Canadian vernacular! 
Have you found yourself on the wrong side of a heated "kerfuffle?" Do you know what stands-in for the term, "bodega?" Do you know what word a Canadian might use for "robe?" We bet you don't know the linguistic history of the word "boonies," but if you do, you're definitely not a "hoser!" If someone says they're going to "head'er," do you know what they're doing? And if you're in Saskatchewan, and your friend is about to "head'er," and it's cold outside, you should make sure they have their "bunny hug" and "toque!"
Whether you've lived in Canada for all your life, have merely visited, or are somewhere in between, this quiz will tell you how much Canadian slang you know. So sit back, grab a "pop," and find out!