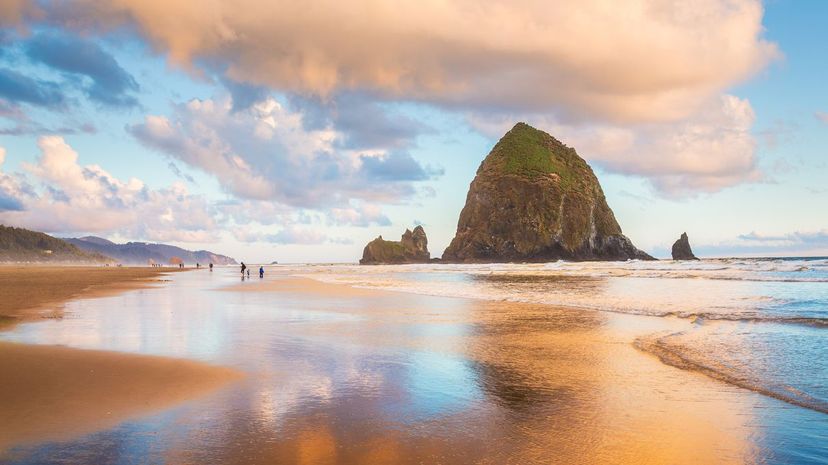 Image: Photography by Deb Snelson/Moment/Getty Images
About This Quiz
We've got the scoop on some of the best beaches the world has to offer. The most famous beaches span the globe and are treasured by all who visit them. Cleanliness, unique attractions and water quality are some of the best causes of their celebration. Prove that you're aware of the seaside hype by identifying as many beaches as you can from the photos we present!
Europe, the United States, the Caribbean, and India are repeat scenic champions for having the world's best beaches year after year. Florida's gulf locales have had the perfect beach thing figured out for many years, and Hawaii's volcanoes have long crafted some impressive seaside scenery. Speaking of volcanoes, the basalt stacks formed at Reynisfjara Beach of Iceland's south coast offer breathtaking competition.  
Many of the world's outstanding coastlines maintain wildlife preservation zones. Assateague Island on the east coast of the U.S. has maintained a group of horses that have been so genetically altered by seclusion that they are now classified as ponies. The fishermen of Nungwi beach in Zanzibar are very careful to avoid the beach's massive sea turtle population. Man-made real estate and shipwrecks commonly share seashores with sacred creatures and flora at these delightful destinations. Intense deep-sea diving adventures at a number of spots expose visitors to the ancient shipping vessel remnants that are yet to be washed ashore. 
Armed with these helpful hints, you have a good chance of naming all of the beaches in this quiz. Sail on, dive deep, score big!