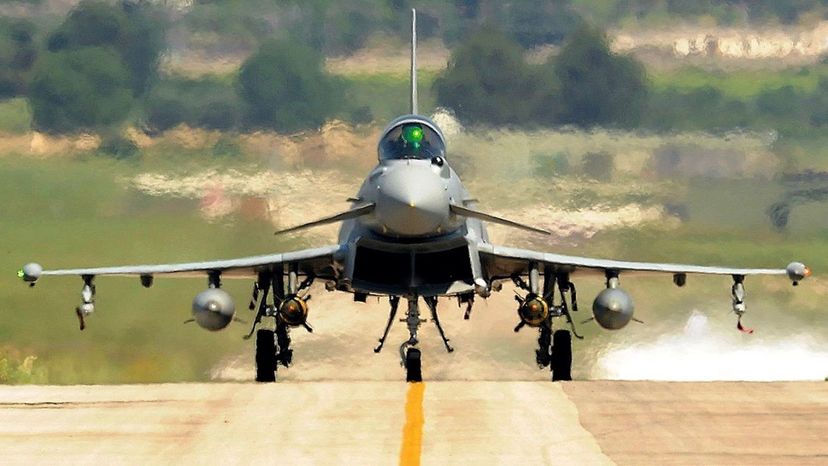 Image: Wiki Commons by Sgt. Pete Mobbs
About This Quiz
Go to any airshow anywhere in the world and you will find people patiently waiting for jet displays to happen, particularly those that are serving in the military. These sleek aircraft are not only beautiful to look at, but their performance is jaw-dropping! Watching an F-15 go into a vertical climb and soar about the earth, slowlybecoming but a speck in the sky, is undoubtedly a massive thrill. And when the pilot dives down again, the sheer speed at which the aircraft approaches the ground is breathtaking.

But to get to these thoroughly modern machines, jet aircraft had to start somewhere. Incredibly the first jet to fly, the Heinkel He 178, did so back in 1939. And although it performed well, it was still at a level of piston-engined aircraft at the time, so there was no real point in mass-producing it. By 1944, things had changed, and Germany had two aircraft, the Messerschmitt 163 and 262 that were faster than anything the Allied forces had. But by then, the war was won, and Germany could not produce them in numbers to have any real effect.

The first fighter jet on fighter jet action was reserved for the Korean War. Here, two of the most modern aircraft of the time came up against each other, the Mig-15 and the North American F-86. It remained a shootout, though, as there were no air-to-air missiles yet. When those were introduced, the game changed, and today, aircraft can destroy each other without any visual contact.

But let's get back to the quiz at hand. Here, we will test your knowledge of jet aircraft nicknames. Let's see how many you get!