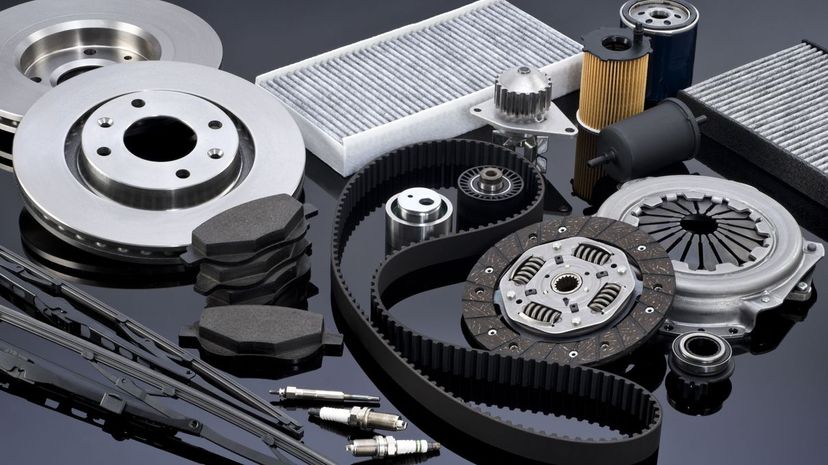 Image: MarkSwallow / E+ / Getty Images
About This Quiz
You might think you're the most knowledgeable home mechanic on your block, or you might be a certified auto mechanic. Either way, we are going to put your automotive knowledge through the wringer during this quiz. If you can name all 40 of the car parts we show you, we will be impressed. Quite frankly, we'll be shocked like we touched a bare spark plug wire.
There's a lot more that goes on under the hood than most people realize. With nearly 30,000 parts working together to make your car race down the highway, we've tried to choose some of the parts that might force you to get out your Haynes Manual. While some parts are more common, we think we've presented you with enough variety to make you prove what you know. 
If you think that your battery powers your entire car, you might find it a little challenging to choose the correct names for the parts in the photo. However, more experienced mechanics might need to jumpstart their memories, too. No matter your level of automotive knowledge, you have 40 chances to select the right name. In case you get stuck, we've given you some kitty litter in the form of a hint so you can dig yourself out. Are you ready to find out how many key car parts you can name? 
MarkSwallow / E+ / Getty Images