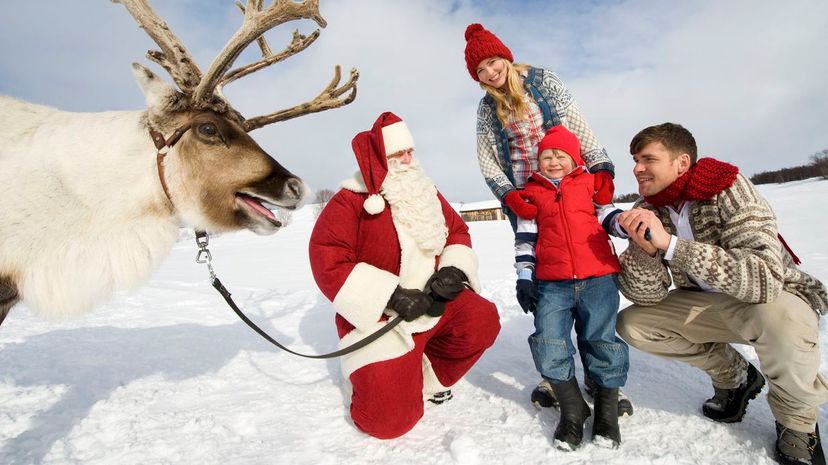 Image: altrendo images/Stockbyte/Getty Images
About This Quiz
Christmas is celebrated around the world in a multitude of ways. For that reason, you can find a "Merry Christmas" greeting in virtually every language! So no matter what continent you happen to be on when December 25th rolls around, you can always greet the locals with a cheerful "Frohe Weihnachten," "Sheng Dan Kuai Le" or "Mele Kalikimaka"!
And as varied as the Christmas greetings are, so are the Christmas traditions. Some countries that are traditionally Christian emphasize the religious nature of the holiday, attending church services and decorating their towns with nativity scenes. Many countries also have long-standing Christmas traditions, many of them revolving around Santa Claus (who gets a new name in almost every country, too). Children may hang stockings on Christmas Eve, or they may leave their shoes out in hopes that St. Nick will fill them with presents. Even some countries with few Christians, like Japan, acknowledge Christmas in a secular sense and enjoy the decorations and the gift-giving traditions.
If you think you know all there is to know about Christmas, now is the time to prove it! See how many of these languages you can say "Merry Christmas" in. We promise not to rat you out to Santa if you can't get them all right!



altrendo images/Stockbyte/Getty Images