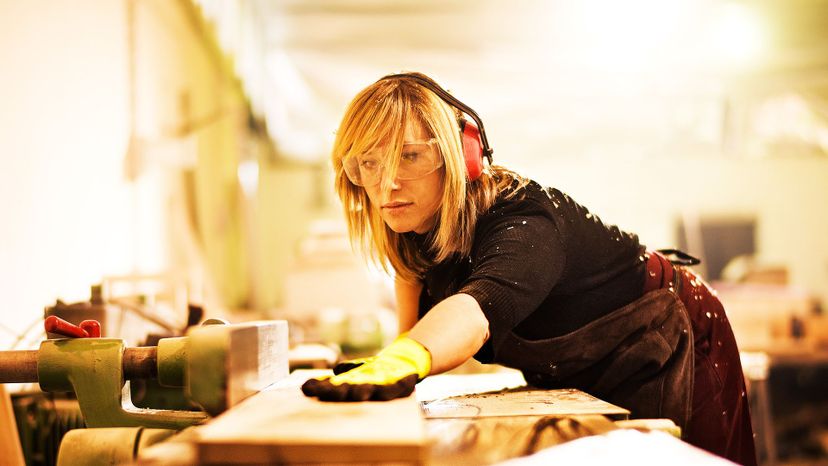 Image: EXTREME-PHOTOGRAPHER / E+ / Getty Images
About This Quiz
Brace yourself! Time for some constructive fun as you hammer out all the correct answers in this quiz!
Carpentry or woodworking is one of the oldest known skills. That is, perhaps, because wood has always been a readily available material. Humans have used wood to make shelters, furniture, transportation and a wide range of other items. Carpentry even predates the use of Stone Age tools but has benefited greatly from the technological advances which came along in the Stone, Bronze and Iron Ages. 
As carpentry developed, so too did the set of terms use by persons practicing the trade. Some of these terms are common to other skill areas, but many of them are specific to carpentry and there are a few which it would take an experienced carpenter to figure out. "Awl in awl," there are some of each of them in the quiz, so if you know jack (stud) about carpentry, you should do pretty well!
If you are an apprentice or journeyman, you are sure to know the vast majority of these terms - perhaps you go about using them every day! Show you are in the top bracket when it comes to carpentry - take the quiz!
EXTREME-PHOTOGRAPHER / E+ / Getty Images