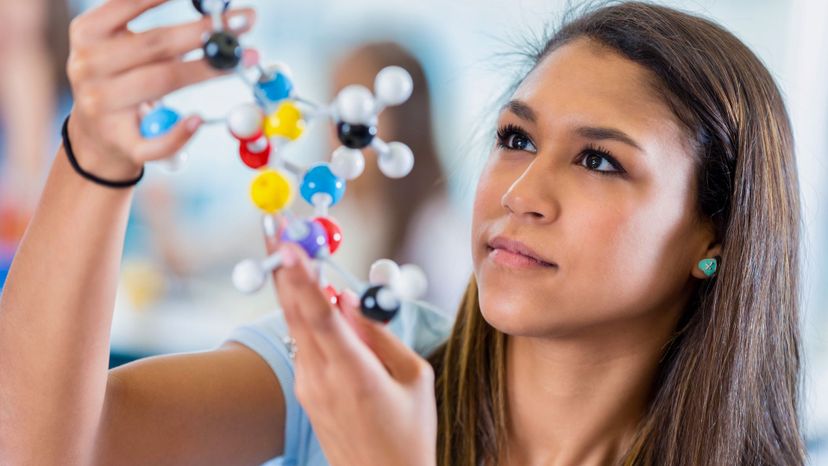 Image: Steve Debenport/E+/Getty Images
About This Quiz
General science is a reference to the overall disciplines under the larger umbrella of science. Do you remember your biology, chemistry and astronomy classes? 
In the field of biology, a scientist may study living things or may get more specific with an interest only in animals where they would study zoology. Microbiology gets even smaller by using highly technical electron microscopes a scientist can see things far smaller than with the naked eye. The best microscopes can see a specimen the size of a nanometer—that's one billionth the size of a meter! Math plays a large part in science. Physics requires math to solve complex equations to measure great distances and combinations of non-tangible items, such as light speed and dark matter.
Whether you're a science nerd or just remember a few terms from your high school biology class, this quiz will test your knowledge or maybe old memories of science jargon. You might need to hypothesize the terms on this quiz in order to dissect the answers. Jog the old hippocampus and see how many of these general science words you know!
Steve Debenport/E+/Getty Images