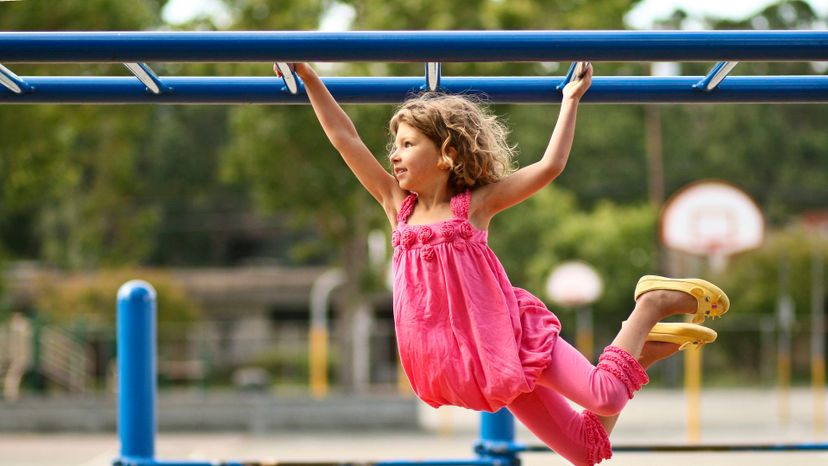 Image: Image by Alison Crane Photography/Moment/Getty Images
About This Quiz
When we were kids, most of us loved playing outside, sometimes in our backyards and sometimes on the playground. We played those games with our friends and sometimes people we didn't even like, and those were some of the best moments of our childhood if we're being honest. 
But do you remember all the names of the games you played back then? Better yet, can you remember the rules of these games enough to name them if we give you a clue? Well, that's what we're going to find out today. We're going to see how many playground games you can name from a clue. 
We'll tell you what the games involve, whether it be balls, marbles, chalk, jump ropes, flags or just one's hands. We'll even tell you what the players are supposed to do in each of the games. And it'll be totally up to you to tell us what the name of each playground game is. 
So, if you're up to the challenge of trying to guess what the names of these games are, go ahead and get started on this fun quiz that may just bring you back to  your childhood. 
Image by Alison Crane Photography/Moment/Getty Images