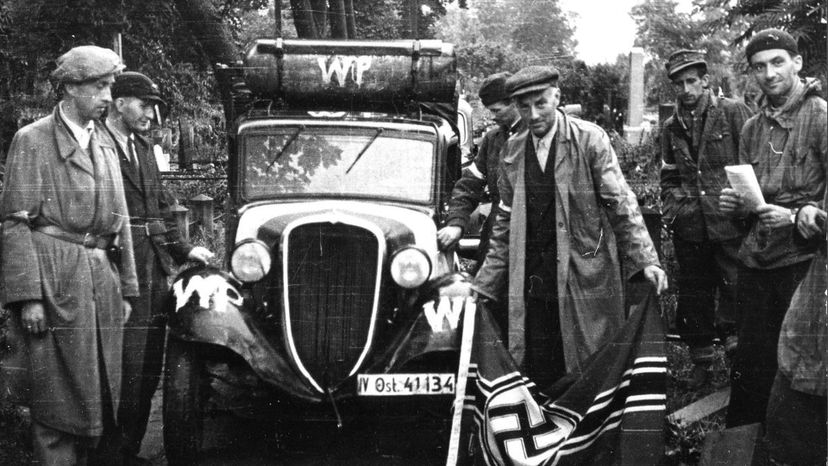 Image: Stefan Bałuk via Wiki Commons
About This Quiz
By the late 1930s, it was clear to many people around the world that the Third Reich and the Empire of the Rising Sun would not rest until they'd satisfied their imperialistic desires for more territory and power. So it wasn't surprising when Germany invaded Poland in September 1939, and Japan's surprise attack on Pearl Harbor in 1941 wasn't really all that shocking. As the Axis swarmed in and occupied lands in both the Pacific and European theaters, many locals were left behind. Some submitted to the invading forces -- others took up arms against them. What do you really know about the famous uprisings of the Second World War?
In some places, revolt was a choice, a courageous call to arms amid occupying soldiers with big guns and superior numbers. In others, other than accepting death by starvation or gas chamber, rebellion was the only real option. In Poland, men, women and children made their own weapons, planned for many months, and then rose up against the brutality of the Germans. The Warsaw Uprising was the most famous revolt of WWII ... and its outcome became yet another tragic story for the ages.
Find any weapon you can, be it an ancient pistol or a rock, and wait for the secret signal. Then, join the fray of this treacherous WWII uprising quiz!