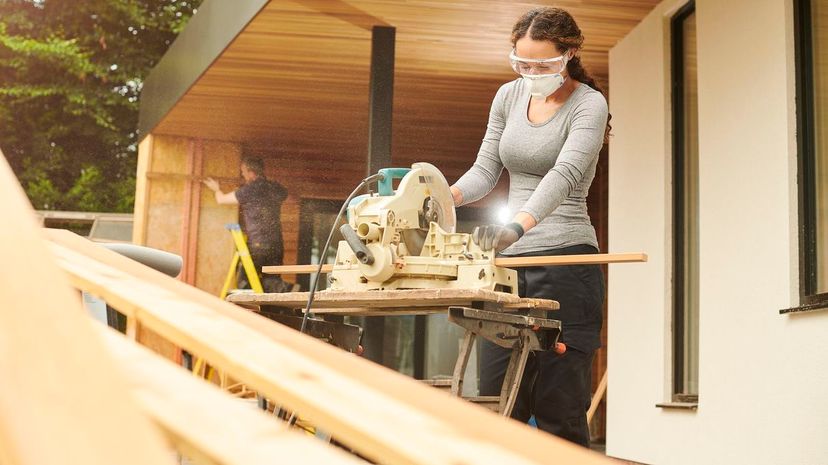 Image: sturti/E+/Getty Images
About This Quiz
You may not know it, but carpenters actually have a huge impact on your everyday life. A carpenter framed your house to create a solid structure that keeps you dry and protected from the elements. He or she used beams and lumber to craft the floors you walk on, the cabinets in your kitchen and the furniture you use as you go about your day. That desk you sit at, the bed you sleep in and the table where you dine were likely built or designed by a carpenter. Sure, some modern furniture is built by machine, but the design and techniques used to program that machine were learned over the centuries from carpenters as they perfected their craft.
If you're interested in a career that lets you enjoy the great outdoors, work with your hands, and steer clear of the cubicle farm, carpentry just might be the trade for you. Opportunities can be found in wood shops, furniture factories and throughout the construction industry.  Best of all, this trade is usually learned on the job, which means it's perfect for those seeking to make a solid living without a degree. 
Looking to transform your woodworking skills into a career? Start by taking this quiz to see how much you really know about the tools, terms and techniques used in the trade!