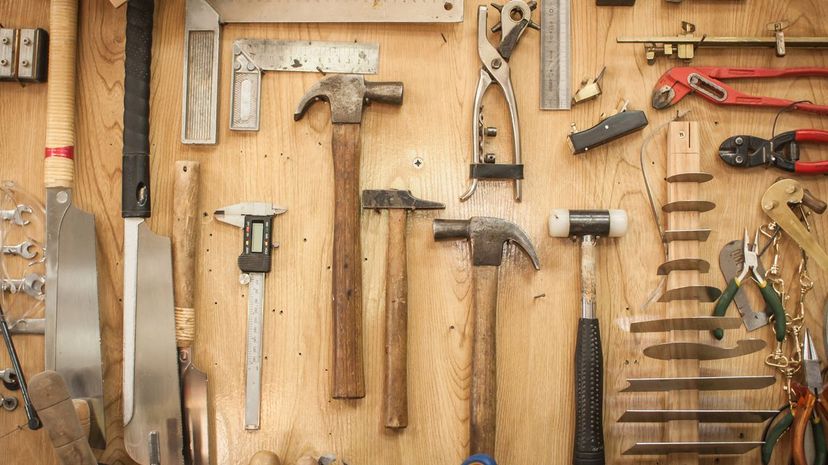 Image: Os Tartarouchos/ Moment/ Getty Images
About This Quiz
At first glance, woodworking might look like a job. After all, it requires the use of tools, the investment of time and years of experience to really master the ins and outs of the trade. However, all of these requirements are also present in painting. Leonardo da Vinci might have been born with some talent, but he didn't just pick up a paintbrush and become a master. He had to work for years with the tools necessary to create an artwork. 
Woodworking is not much different that painting. It's an art that provides the artist with a way of expressing themselves through the construction of a wooden object, be it a table, a chest, a bench or whatever other items the artist wants to invest their time in making. There are proper ways to go about woodworking that are universal, but in the end, there's no right way for a product to look when it's finished. That's up to the woodworker, the artist overseeing the project. 
How well do you know the standards of the craft? Some of these standards have been around since ancient times, while others have progressed with time. Can you prove that you're familiar with them all? 
If you believe you've already mastered woodworking or just want a brush-up on the trade, give this quiz a shot and see if you can carve your way to a perfect score.
Os Tartarouchos/ Moment/ Getty Images