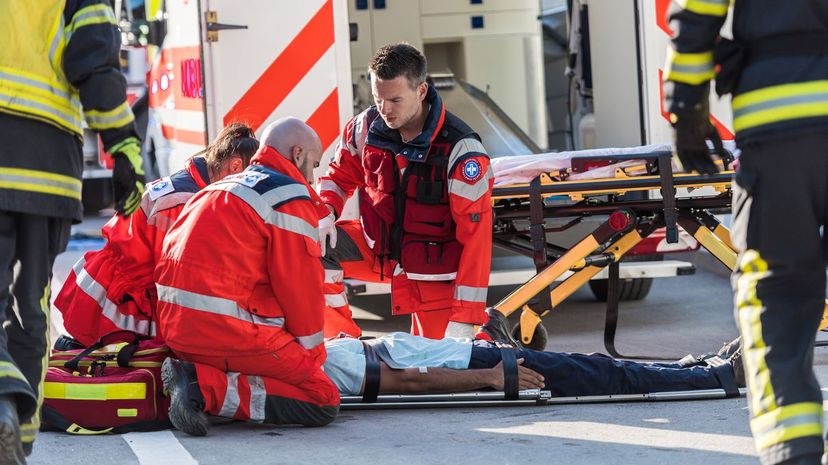 Image: Tashi-Delek / E+ / Getty Images
About This Quiz
An EMT (also known as an emergency medical technician) is responsible for quickly responding to a wide range of accidents or emergencies to provide first aid. This can be anything from car accidents to house fires, to major injuries and dozens of other situations. As you could imagine, this can be a very hard job, and EMTs really never know what they'll have to deal with on any given shift. 
EMTs need to have a wide range of skills, certifications and qualifications to be able to handle these situations. But how much of what an EMT does do you know? Do you know how to successfully stabilize someone with a broken neck? How about what the signs and symptoms of a concussion are? 
Whether you want to flex your EMT knowledge or want to further educate yourself on the topic, this quiz can help you do just that. We will look at all aspects of an EMT's job, covering their actual duties, their preparation and knowledge and even some stats related to the profession as a whole throughout the USA.
Without any further ado, put yourself in the shoes of a first responder, hop in the ambulance and get ready to test yourself against our challenging EMT quiz! 
Tashi-Delek / E+ / Getty Images