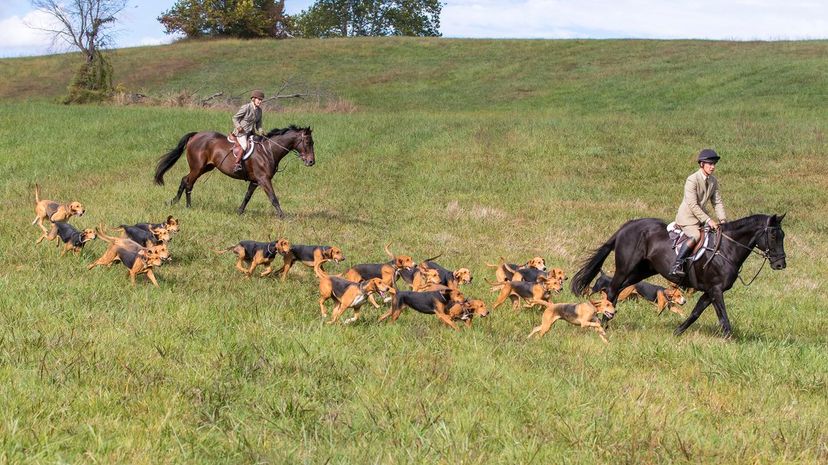 Image: David Osberg / E+ / Getty Images
About This Quiz
In the USA, it's called hunting, but in the United Kingdom, taking out a rifle or shotgun to hunt an animal is referred to as shooting. This is because the British field sports community distinguishes this activity from what they mean by "hunting", which involves getting on horseback and using a pack of foxhounds to track and catch a fox.
Shooting is very popular in rural communities, and more regimented than its US counterpart. It provides income from woodland, making it part of conservation efforts in the UK, and a major reason that the forested area of the country has doubled in the last 120 years (the other is the rise of central heating)
Strict rules govern shooting etiquette. You can't just do it anywhere, you must respect the season for each animal, and if you hurt another person, don't expect to get invited back! Shooting is also considered acceptable only if the animals are kept in proper conditions. In the case of pheasant or partridge, this means they may go in a smaller pen as a chick, but the minute they can fly, they live in the woods and can come and go as they please from a large outdoor pen. For grouse, snipe, and other birds that you can't breed, it means managing their habitats—moorland, wetlands, and so on—to boost numbers. Duck requires a mix of methods. That way, they live a happy life and their death is clean, quick, and in most cases, painless.
Some of these rules are laws, and others are strict customs. How much do you know about how to participate in this heavily regulated sport?