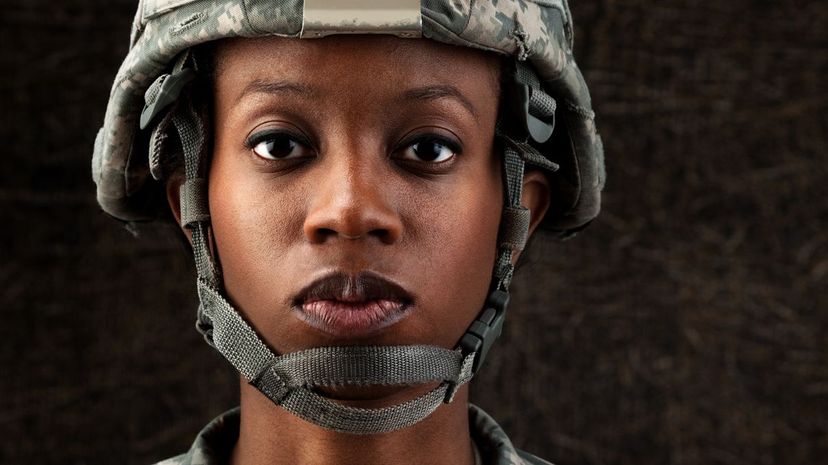 Image: DanielBendjy / E+ / Getty Images
About This Quiz
Although the U.S. military only permitted women to enlist in combat roles a mere six years ago, they've been slinging guns for centuries prior. Long before women were legally allowed to join the U.S. military, they disguised themselves as men and fought in combat, worked as armed spies and commanded whole armies.
In fact, the rich story of women in the military stretches far and wide. Evidence indicates that women have served in combat roles for virtually all of recorded history, from Ahhotep I of Ancient Egypt to Petra Herrera of the Mexican Revolution. 

For decades, women were depicted as doting, worried wives and mothers in times of warfare. History suggests, however, that they were just as likely to serve as spies, nurses and lieutenants. By the 1970s, most Western armies permitted women to serve in diverse active-duty roles across military branches. In 2013, Norway drafted women to the military, becoming the first NATO country to do so. Since then, Sweden and the Netherlands have also joined. These days, women can assume any military role, from fighter pilots that save the day to generals that devise strategies to rescue their troops amid even the most harrowing of circumstances. 
So, from Grace Hopper to Joan of Arc, how much do you know about famous women throughout military history? You'll have to take the following quiz to find out! 

DanielBendjy / E+ / Getty Images