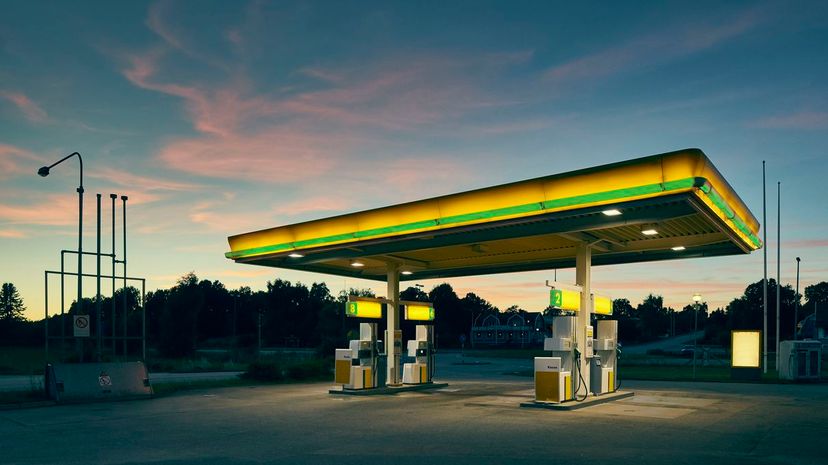 Image: Gu / Cultura / Getty Images
About This Quiz
It's time to sort out some gasoline facts with our petrol test. See how much you know about the liquid treasure we extract from the Earth daily. Our quiz covers fuel science, legislation, head-scratching oil actualities and more. We uncover some reasons why gasoline has been and will always be a coveted commodity.
Entire countries, cities and towns were built on the economic sustenance that oil brings. Crude oil discoveries are just as essential to the tale of American origins as the Gold Rush. Gasoline is a byproduct of the black gold known as crude oil. Not only is the liquid one of the most sought-after resources on Earth, but there are booming derivative industries, such as transport, maintenance and storage, that exist because of it. Biodiesel fuels are not only an alternative fuel source to regular condensed gas products but in pollution-prone zones, natural energy sources are necessities.

Pumping fuel into their car's tank is the most that some people ever care to acknowledge regarding the existence of gasoline. But there is so much to know about the exciting world of petrol, and we've filtered useful facts to expand your crude-oil know-how. Gain a better understanding of where the world is headed in the gasoline energy lane. Allow our quiz to help you grasp the power of fuel! 
Gu / Cultura / Getty Images