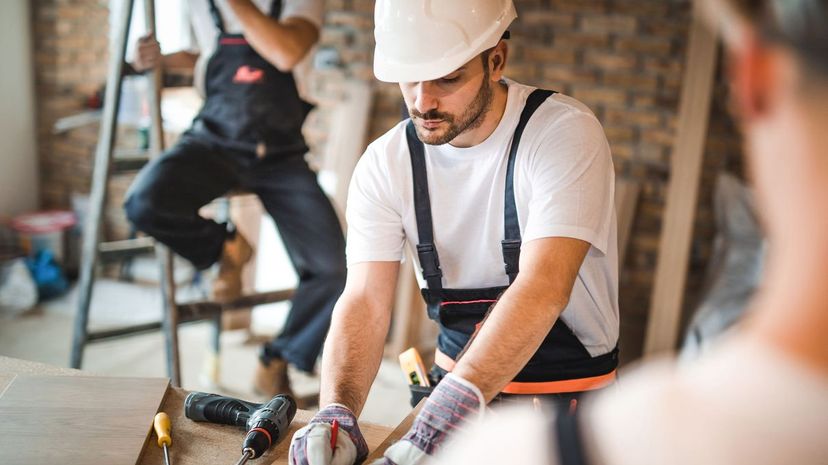 Image: skynesher/E+/Getty Images
About This Quiz
Do you know what you might want to use a truss for, or which materials are the most effective forms of insulation for small spaces? Think you know the code related to fire-rated drywall, or what size egress window you need in a basement bedroom? Take our quiz to test your home construction knowledge and find out if a career in the building field is right for you!
Many men and women who end up building homes for a living do so to take advantage of certain natural skills and interests, including experience with carpentry or tools, a desire to work with their hands and a passion for working outside of the boring office environment. Yet many quickly learn that home construction requires so much more than the ability to actually construct things or puzzle out a tricky installation.
A good home builder is essentially a jack of all trades, and must understand the basics about every single system required in a home - from plumbing and electrical to heating and cooling to structural support, humidity and moisture control, and everything in between. They must understand which type of foundation or framing works best on a specific piece of property, which insulation will keep occupants comfortable all year long, and whether alternative materials could work better than standard stick framing in some cases.
Yet for all that knowledge and hard work, the home builder is rewarded with watching his or her creations come to life in the form of a house, which will one day house a family. Thing you've got what it takes to master this industry? Prove it with this quiz!
skynesher/E+/Getty Images