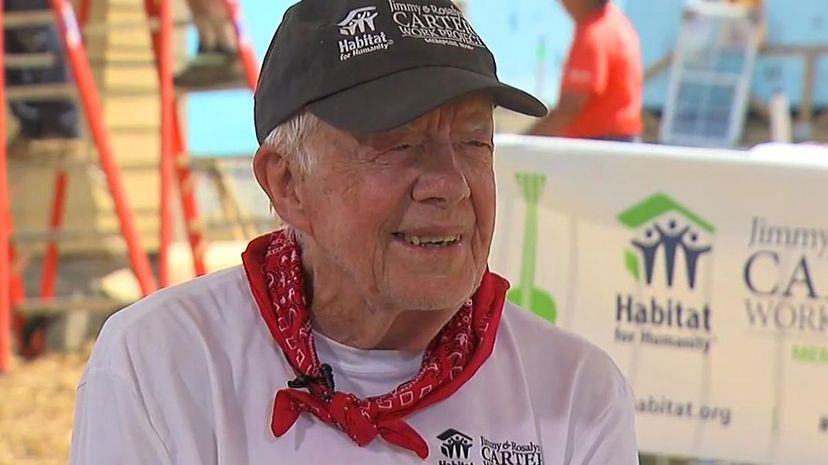 Image: ABC
About This Quiz
James Earl Carter Jr. began serving as president in 1977, but his legacy has far outlasted his time in office. From his tenure at a university to the library of books he has authored, there's a lot more to the man than simply being an ex-president. Throughout this quiz, you'll get the chance to tell us all you know about him. Will you get all of the questions right, though? 
Alongside his wife Rosalynn, Jimmy Carter prefers to live a simple life. He buys his clothes at discount stores, makes his own yogurt and spends much of his spare time building homes for the needy through Habitat for Humanity. A man of honor, Carter swore to be like his presidential idol, Harry S. Truman, and he's never sought to make a profit from serving the nation. In fact, he once sold a governmental vehicle because he thought it was too excessive. 
He's hailed by some as the greatest president the United States has ever seen. He's certainly one of the most relatable and fascinating! As you go through the questions about him, you'll expand your presidential knowledge even more. You'll also walk away with a smile and a new-found admiration for him. Give it your best shot, and see how many facts about the 39th president you know. How well will you do?