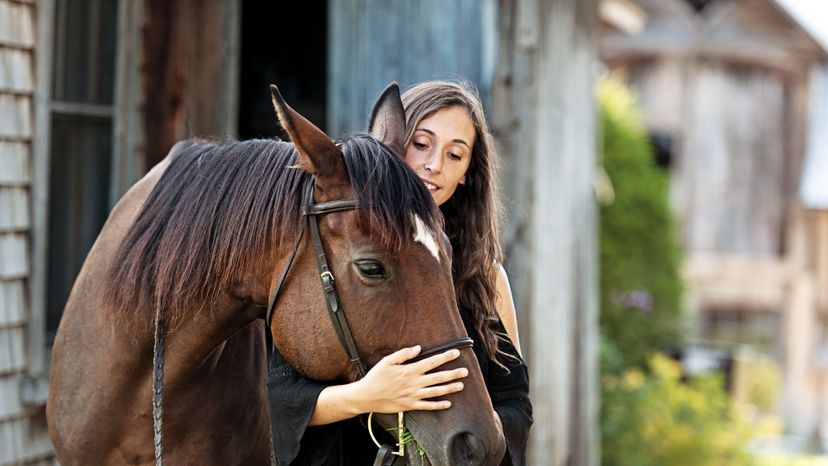 Image: Lise Gagne/E+/Getty Images
About This Quiz
Horses have helped out humans since the beginning of our time. They deserve lots of love and care from us in return! Before buying a horse, it's important to know how to take care of it and what to do in times of emergencies. The more you know, the better you'll be able to care for your furry friend and keep them happy. So, are you ready to find out just how much you know about caring for a horse?
Do you know the names and uses for each of the horse brushes you'll need? Do you know which breed is the best for beginner riders? Do you know what the best environments to keep a horse in are? Maybe you even know a bit about how to care for a horse when they're sick? All of the above is extremely important to remember to ensure the best life for your horse!
Do you know how a horse is measured for their height? Can you name the steps of saddling up a horse? Do you know what the proper shelters are to house a horse? They need to have their own place to stay safe too!
So, if you think you can prove that you know your stuff about taking care of a horse, then what are you waiting for? Take the quiz to find out!
Lise Gagne/E+/Getty Images