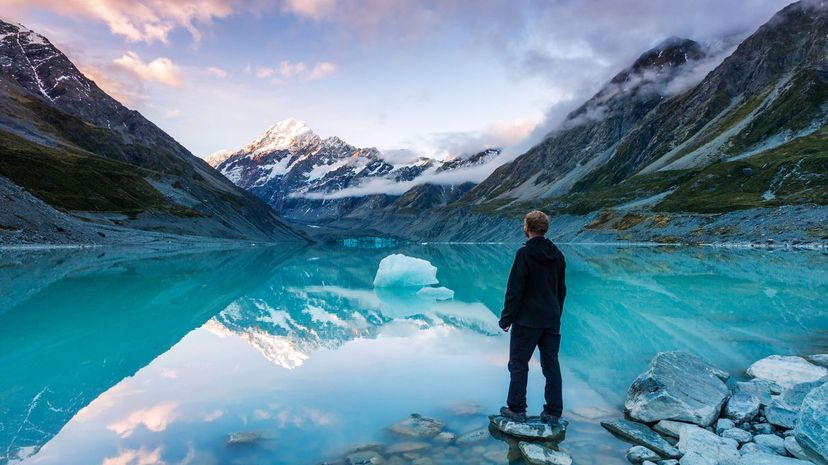 Image: Matteo Colombo/Moment/Getty Images
About This Quiz
Located in the Pacific Ocean southwest of the Polynesian Islands and southeast of Australia, New Zealand is one of the most fascinating and beautiful countries in the world. (So beautiful, in fact, that one of the great blockbuster epics was filmed in its entirety there, but you'll have to take the quiz to find out which one.) New Zealand is home to the Maori, a culture quite unlike any other whose traditions and history you can learn more about as you scroll down and start to answer questions. 
Although the islands that comprise New Zealand don't have a very long human history compared to other regions of the world, that history is chock full of notable happenings. Things kicked off with an epic voyage across the ocean undertaken by the country's original settlers, followed by a bustling colonial history full of alternating bouts of conflict and peacemaking. In modern times, New Zealanders have made significant contributions to science, entertainment, sports, social justice and all other areas of human achievement. 
So, start testing your knowledge! See if you can name New Zealand's capital, its current head of state, the currency used and more! Test your knowledge of Maori culture. You'll be thinking like a kiwi by the time you're through... and you might just be tempted to buy a plane ticket as well.
Matteo Colombo/Moment/Getty Images