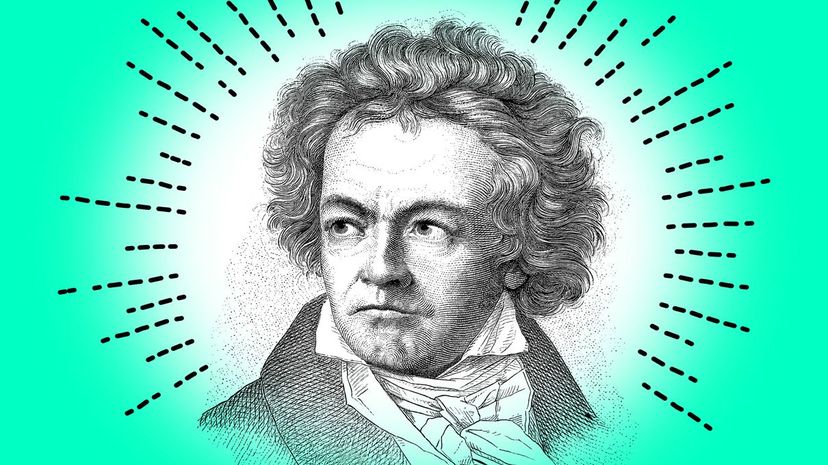 Image: Grafissimo / amtitus / E+ / DigitalVision Vectors / Getty Images
About This Quiz
On any top list of classical music composers, you'll see the name Ludwig van Beethoven as a perennial shoo-in, putting him in good company with the likes of Johann Sebastian Bach, Wolfgang Amadeus Mozart and Joseph Haydn. While Beethoven may not have been nearly as prolific as the others in terms of bodies of works, his footprint across Western culture has been as profound if not more so. His works have appeared in films such as Disney's "Fantasia," "The King's Speech," "The Breakfast Club," "Howard's End" and "Rosemary's Baby," all this without mentioning the recurrence of his Symphony No. 9 in the "Die Hard" franchise and in both the novel and motion picture "A Clockwork Orange."
However, there was so much more to the man than his body of work. Consider how his deafness not only cut him off from his singular passion for music but also served to isolate him from the people around him. And, still, he managed to surmount despair and disability and go on to compose the 9th, arguably the capstone to his career and a paean to fellowship and humanity.
In keeping with this spirit, we issue a challenge. How much do you know about Beethoven, not just as composer, but also as a man? Take the quiz; test your knowledge. You may learn something, or you may end up surprising yourself.
Grafissimo / amtitus / E+ / DigitalVision Vectors / Getty Images