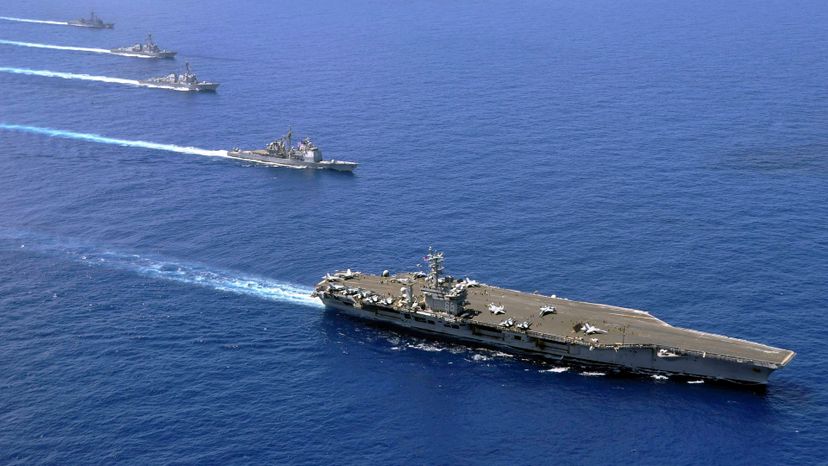 Image: Stocktrek Images/Stocktrek Images/Gettyimages
About This Quiz
The history of the United States military can trace its roots back to the American Revolution, though the Navy played a much less important role in conflicts for the first century that the United States existed. However, that quickly changed as the 20th century approached, and by 1880, a strong Navy was the future of homeland defense. How much do you know about the modern U.S. Navy that formed? Take this quiz and find out for yourself!
The modern U.S. Navy was born in the 1880s, but many historians would consider the Navy still in its infancy throughout the end of the 19th century. It wasn't until the two Great Wars that the United States started to put together a Navy unlike any the world had ever seen before. By the end of WWII, no country would come close to matching the power of the United States at sea, as the U.S. produced the most dominant boats on the ocean. 
Are you ready to take this quiz and see how much you know about the modern U.S. Navy? Are you going to be able to name some of the most important innovations for the Navy and the people who helped bring them about? 
If you're ready for a challenge, set sail with this quiz and see where the course takes you!