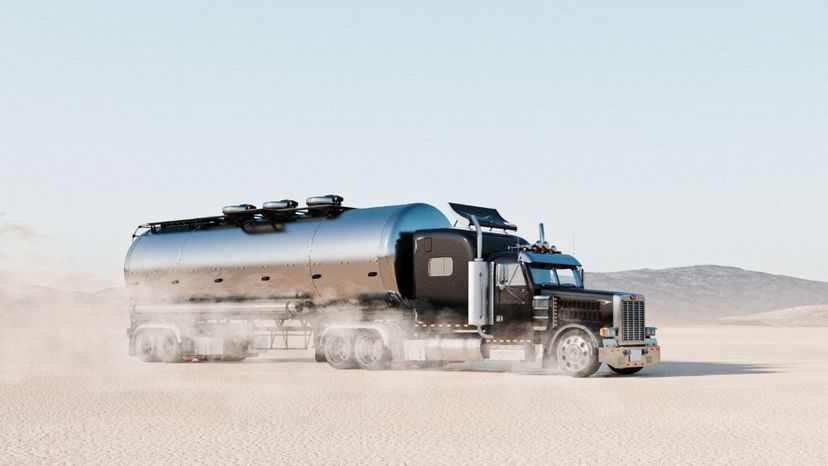 Image: Donald Iain Smith/Photodisc/Getty Images
About This Quiz
Negatory, good buddy, I have not seen a bear in the air today at all!

Sorry? What did you say? That's just some trucker slang, and believe me when I say that truckers have a slang term for just about everything. Back in the 1960s, 1970s, and 1980s, CB radio was all the rage, and it gave truckers a way to communicate with each other. Truckers developed a special language that still has many people scratching their heads to as the meanings of certain phrases.

But truckers know! And that's all that counts out on the highways of America. Hauling a big rig down the asphalt crossing the United States can be a lonely business. At least thanks to CB-radio, like-minded people could keep each other company, give encouragement, arrange meetup points or organize convoys. 

Do you know how CB radios became popular? Well, it was the '70s gas crises that fueled them. With a national speed limit of 55 mph, truckers used CB radios to communicate, point out police speed points and inform each other cheap fuel stops. 

But just how much do you know about the life of a trucker, especially their slang? In this quiz, we are going to test your knowledge of trucker slang to its fullest. Let's hope you are up to the task! 10-4, good buddy, and good luck!
Donald Iain Smith/Photodisc/Getty Images