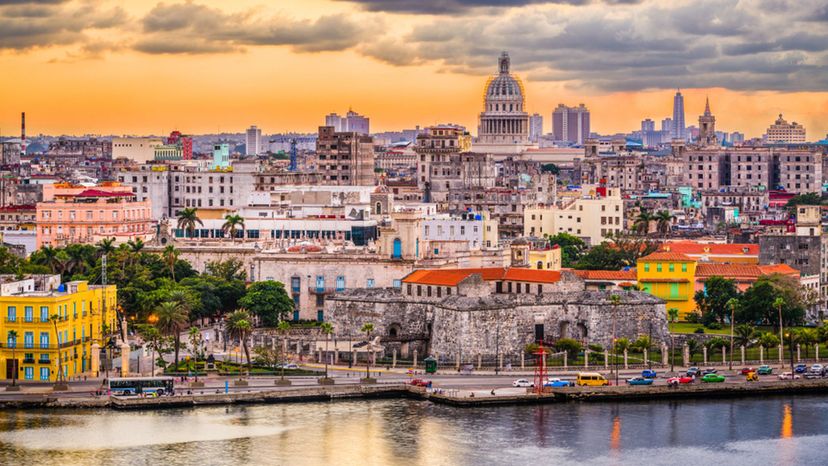 Image: shutterstock
About This Quiz
Cuba ... in the American imagination, it's a land of mystery and glamour and maybe danger, ever since its borders closed to trade and tourism (at least, direct tourism) after the Revolution. 
Certainly, Cuba is a land of paradoxes. Ethnically, there is no such thing as a "typical Cuban." Though many Cubans have Spanish blood, because of early colonization, many also have the blood of the early Taino people. Nearly half are black, or partly of African descent, because of the slaves imported to work the sugar plantations, and immigrants from neighboring Haiti. 
In terms of religion, Cuba was officially "atheist" for many years after the communist regime took over, yet Catholicism remained the faith practiced by a majority of everyday Cubans. Beyond that, a sizable minority practices Santeria, a mix of Christian tenets and Yoruba (West African) polytheistic beliefs. Under the Castro regime (first Fidel's, and now his brother Raul's), many Cubans live in poverty, the towns and cities are in ruins (except for those areas that attract tourists), and time has pretty much stood still since the 1950s.
How much do you know about this complex, poorly-understood island nation? We've got a quiz to test you on all things Cuba, from its history and geography to its cuisine and culture. So, if you can't afford the price of a sanctioned "educational tourism" trip, then settle in and be an armchair tourist with our quiz!