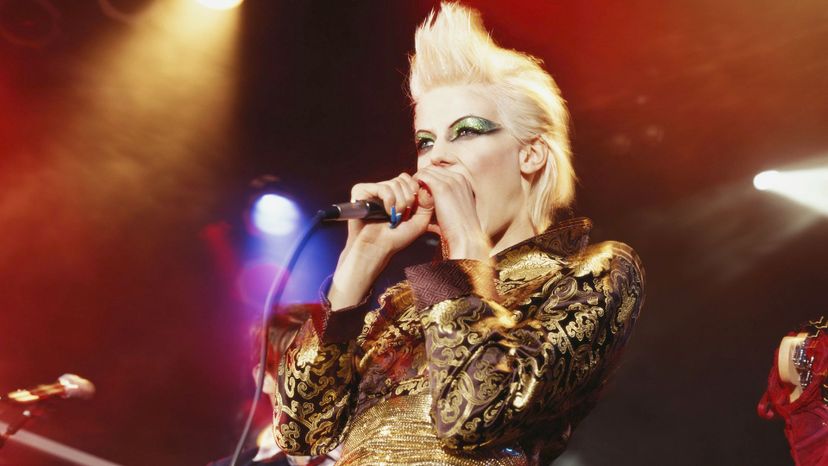 Image: Digital Vision/DigitalVision/Getty Images
About This Quiz
Traditionally, when you think of rock music, the image you get is of four males strumming, singing, and drumming, and sending their testosterone-fueled music into the masses, creating unique musical experiences.  Whenever they roll into town, their fans recruit their friends and family to don their black, listen to the band's catalog, and get ready to experience a night to end all nights.
But then it happened. In the mid-1960s, a little-known songstress from Texas joined Big Brother and the Holding Company, a psychedelic band with blues roots. During her time with Big Brother, she performed her now iconic "Piece of My Heart." Her name?  Janis Joplin.  
Joplin's voice offered something to the audiences that other female performers couldn't: it was gritty, yet vulnerable. This duality wasn't the only thing that was present in her voice. Her attitude wasn't like many of the pop artists before her: she'd strut on stage like many of her male counterparts, smoking and drinking all the way.  Unfortunately, by October 1970, her star had gone out: she had died of a heroin overdose.  
Do you think you can name our sexy sirens of rock?  If so, put on a few power anthems and get ready to take our quiz!
Digital Vision/DigitalVision/Getty Images