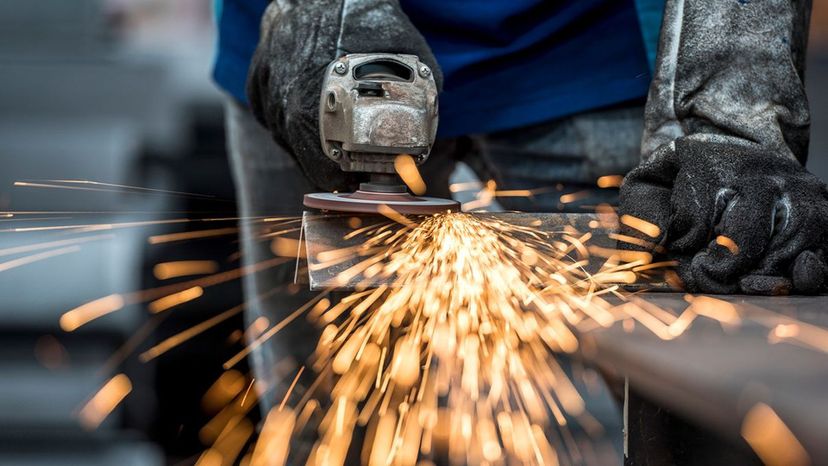 Image: std // Moment // Getty Images
About This Quiz
Does iron flow in your veins? Well, of course it does! About 20 milligrams per pound of body weight is essential to human life! Let's start over: Is your spirit animal a blacksmith? Do you thrill to the idea of an old-fashioned forge, understand the workings of a modern-day machine shop, or have your own home soldering station for repair or artistic projects? Then we've got a quiz for you. 
A little background: Metalworking goes back a long way in human history, to well before the days of ancient Greece and Rome. A copper pendant found in what used to be Mesopotamia dates back to nearly 9,000 BC, suggesting that we had the capability of getting metal from ore 11,000 years ago. Humans quickly made strides in heat-treating, alloying and welding metals millennia before the onset of the industrial age. But the wars of the 20th century spurred advances in metalworking -- this was needed for warships and bombers and fighter jets. In the 1940s, women took to the factories of America to take over these wartime essential jobs, leading to the iconic fictional figure of "Rosie the Riveter." 
Nowadays, metalworking is as important as ever -- and highly advanced, with robots working in factories and lasers being used in the cutting process. But it's also, still, an art form: scratch a modern-day jeweler or metal sculptor, and you'll find a machinist! Test out your knowledge of this fascinating field now!